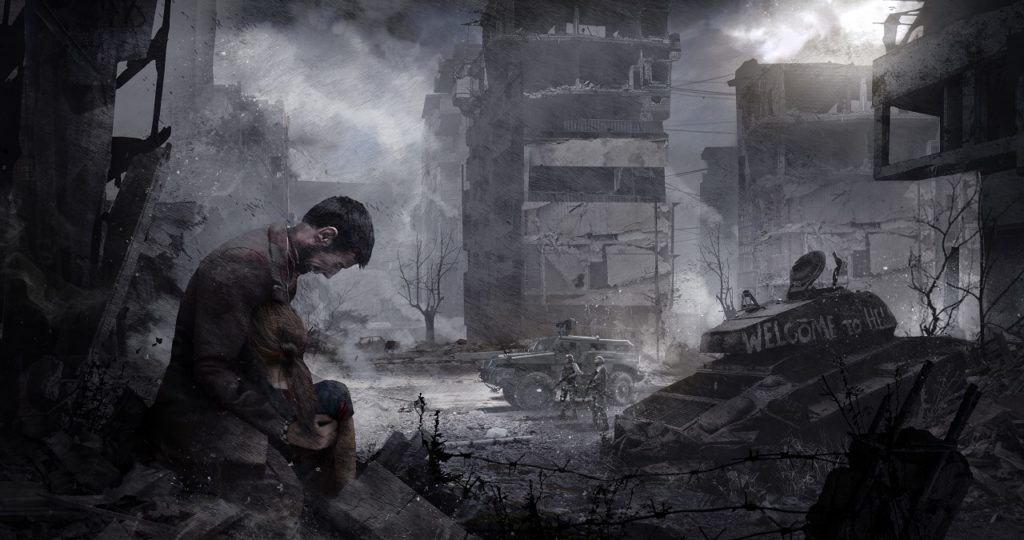 Warsaw, Poland – November 14th, 2019 — This War of Mine from developer 11 bit studios — a game hailed by many as a cultural phenomenon for showing the harshness of war from a civilian angle — marks its fifth anniversary this November. A huge achievement for the Polish developer and publisher, it's a moment they want to celebrate with something special. Today, as a sincere thank you to their long-time supportive community, 11 bit studios release the crowning version of the game, This War of Mine: Final Cut.
"We wanted to put the last touch to this phenomenon. The phenomenon, which made us who we are today as a team, equally in terms of creative fearlessness and business direction, and helped us pave our further way. Fantastic support from the gaming community was a huge part of that success, so it was without any doubt that this update must be free. We think of the Final Cut as a closing episode to the one-of-a-kind series This War of Mine has been. It will remain precious to our hearts and I don't know what ideas the future will bring but Final Cut is final by no means. The creative minds in our studio, who were with the game up to this point, started to pursue new challenges. So we're excited about what's coming." – says Przemyslaw Marszał, art director at 11 bit studios.
This War of Mine: Final Cut is a free content update to the Steam version of the game adding a new character, new classic scenario, and all the locations from the game's Stories DLCs that are filled with more quests and events. This brings lots of new possible playthroughs. Final Cut brings graphics improvements with 4K UI adjustments, remastered versions of all the classic levels and 21:9 aspect ratio support. On top of that, those who want to hit-up the notes of nostalgia can play This War of Mine in its plain vanilla version from the original 2014 release. Technical support for This War of Mine will be ongoing.