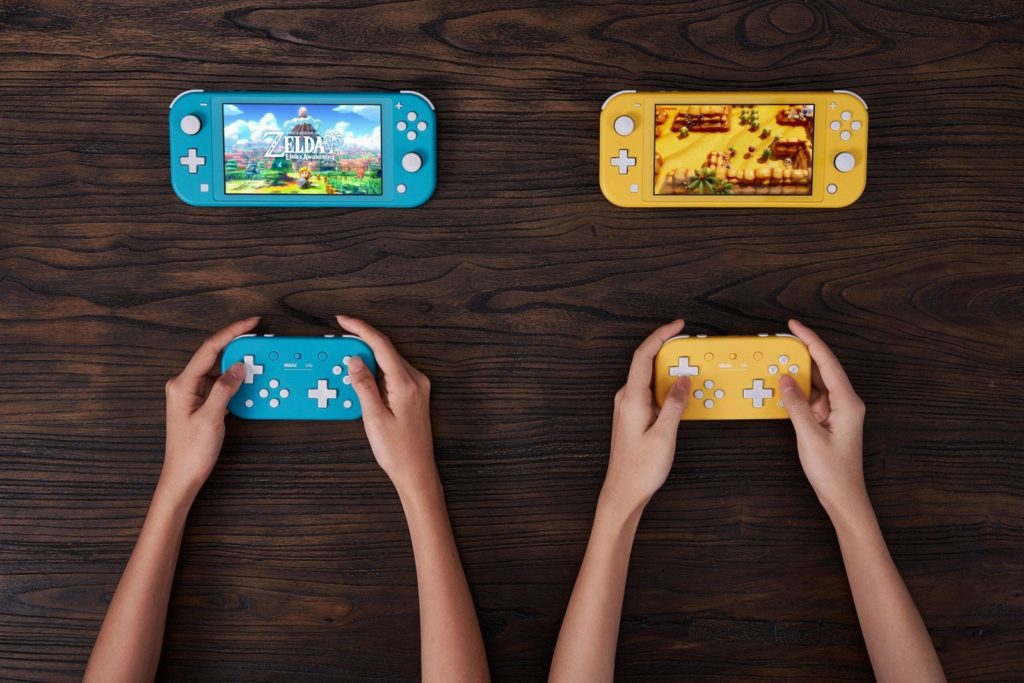 Check out this latest controller from 8BitDo. The controllers feature no thumbsticks like the old school days.
The color options match two of the Switch Lite's looks and they'll be available in blue and yellow.
You can recharge them from the Lite using Switch's lithium-ion battery over a USB-C connection from the top of the controller.
These controllers work not only with Switch, but works with Windows, macOS, Android and other devices.
You can pre-order it now for $25 and it'll ship October 30th.
Pre-order the Turquoise Edition