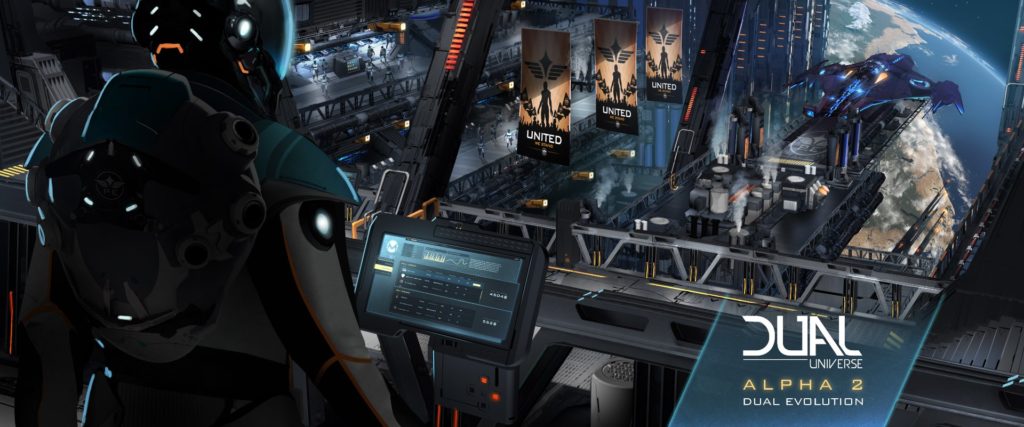 PARIS, FRANCE – July 11, 2019 – Today, Novaquark is excited to launch the second playable Alpha phase for its civilization-building sci-fi MMO, Dual Universe. Continuing to deliver on its roadmap promises, the Alpha 2 unleashes upon its passionate community a freighter full of new content focused on expanding the game's player-driven economy.
In November 2018, the Alpha 1 introduced the foundations of the game's emergent gameplay, with the ability to mine ore, reshape the world and build just about anything players can imagine. On top of the existing market tools, the release of the Alpha 2 takes the game's economy to a whole new level, with the ability to mass-produce and barter goods. Combined with a fully editable world, this bolstered economy fuels the promise of a game in which all content is created by the players, from ships to outposts to cities and, soon, space stations.
With the introduction of this Industry gameplay, players are now able to build their own fully-functioning factories to mass-produce goods. Just like in the real world, this empowers them to build complex production lines and optimize their efficiency in order to increase their profit.
Industry isn't where Alpha 2 ends, though. Dual Universe now offers an in-depth Talent system, which allows players to develop their character as they acquire new skills. Furthermore, the Virtual Projector opens up even more creation options and makes it easier than ever for players to build from a template, importing existing 3D models as holograms to act as visual support. Couple this with graphical improvements – including luscious, volumetric clouds and a revamped water system – plus much more and you have one of the biggest Dual Universe updates yet!
"Alpha 2 is a major milestone for us and one we're really excited to get into player hands," said Novaquark founder and Creative Director Jean-Christophe Baillie. "I'm consistently blown away by the ingenuity of the community, so empowering them to run and expand the game's economy will take Novaquark one step closer to creating the first Metaverse."
The Alpha 2 release comes hot on the heels of Novaquark's expansion into Canada with a Montreal office, and the recent news that total project funding for Dual Universe has surpassed $22.6M USD. Alpha 3 is already in the works and planned to launch later this year, with the beta planned for 2020.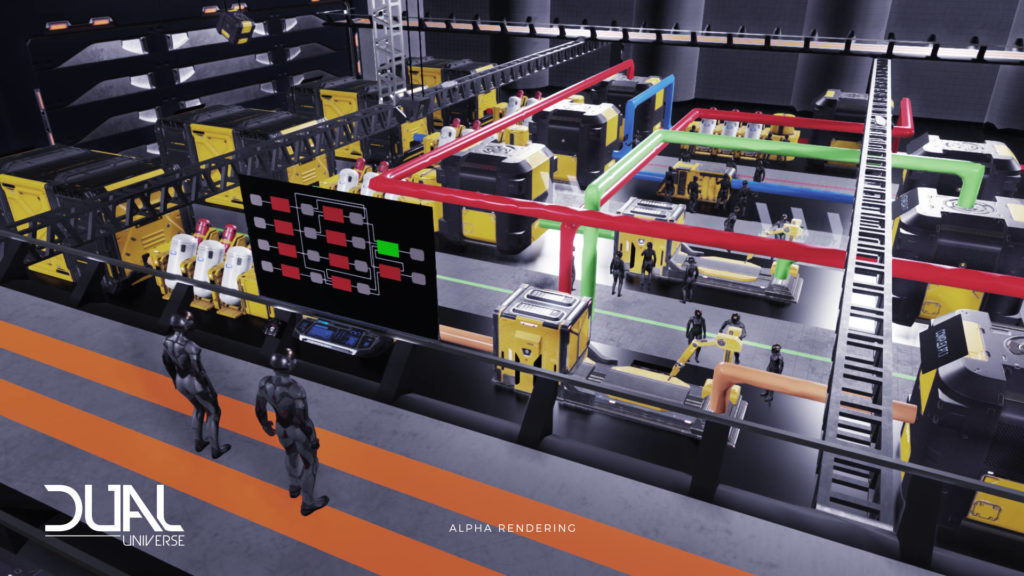 About Dual Universe
UNIVERSE (available in test version): The first fully editable universe made for players by players. The only limit is your imagination! Gather your friends and build on a truly epic scale, from ships, cities and space stations, to Lua scripted puzzles and interactive constructs.
MASSIVE (available in test version): Dual Universe is the first game where potentially millions of players can interact together simultaneously, inside the same giant universe. We call it the Continuous Single Shard Cluster (CSSC) technology. This proprietary technology means no multi-server player separation, instances or loading times, just one enormous, persistent universe.
EXPLORATION (partially available in test version): Explore & Discover new worlds with your friends, find rare resources and build the greatest place in the universe. Will you be a nomad treasure hunter, or a calculating profiteer?
ECONOMY (partially available in test version): Dual Universe will have the most realistic economy system ever made in a game. From weapons and tools, to spaceships and giant space stations, build and trade everything to everyone – at your price – on your own market.
WARFARE (work in progress): Fight for supremacy, resource control or geostrategic advantage, as you join with fellow players and create your own defense systems, build warships, cities and space stations. Will you defend yourself or lay waste to your enemies?
POLITICS (work in progress): Be a lone wolf or choose an organization or build your own, hire new players, fight other alliances, cut deals with them or rule your own part of the Universe with this completely open political landscape, full of emergent gameplay opportunities.