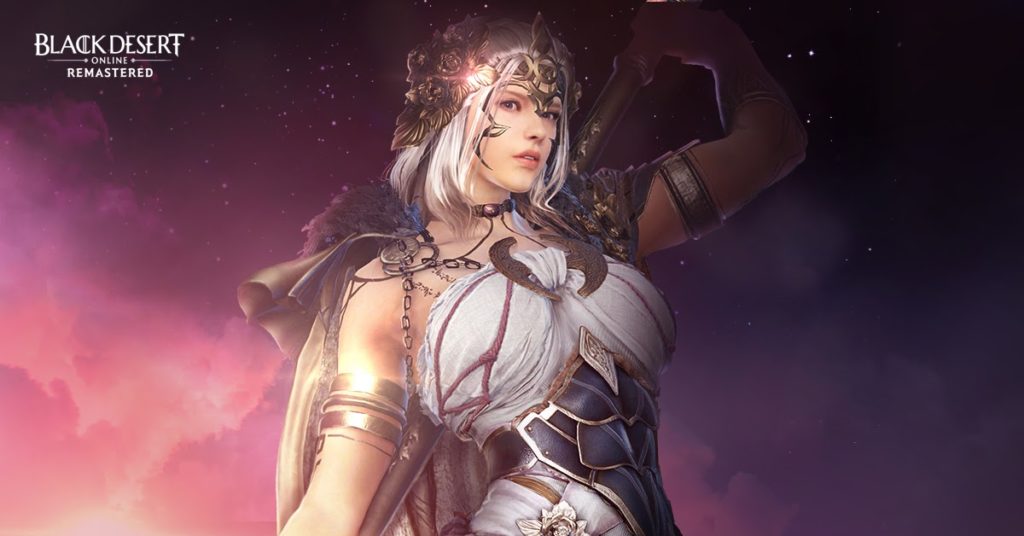 Upcoming Guardian class will receive Awakening skills on February 5th after her release on January 22nd. The Dark Knight class receives her Succession skills.
Amsterdam, The Netherlands — January 15, 2020 — Kakao Games and Pearl Abyss have announced new details for further updates on their upcoming class, the Guardian. Following her release next week, the Guardian will get her Awakening skills two weeks after that on February 5th.
With her Awakening the Guardian wields the Jördun, a massive polearm that burns with the holy flame of Ynix, the magic fire that has the power to slay even the gods themselves. The Guardian's Awakening skills massively improve her Area of Effect potential, allowing her to take on large groups of enemies at once.
Additionally, as part of their ongoing Succession update, this week another class receives her Succession skills. The elegant but mysterious Dark Knight can wield updated skills of her original main-weapon, the Kriegsmesser. By giving up the versatility of her Awakening skills, players can choose to specialize in Succession skills which give them powerful versions of their main-weapon skills. Players can unlock their Succession skills at level 56 by accepting a quest from their Black Spirit companion.
The Dark Knight Succession is now available for players of Black Desert Online. Additionally, the new Guardian class will be available for pre-creation, players that complete a questline in the pre-creation week can earn bonus in-game rewards such as an exclusive horn the Guardian can use to call her mount. The class will become available next week on January 22, with her Awakening update to follow onFebruary 5.
Players can start their adventure by signing up for the 7-day free trial via the Black Desert Online official website, where they can also learn more about the Guardian, events and Succession skills.
About Black Desert Online
Black Desert Online is an open world action MMORPG with cutting-edge visuals and skill-based combat that redefines the genre. Black Desert Online has the most fully developed character customization system of any game that is currently on the market. This feature allows users to break free of the mundane and make unique characters that are truly representative of each and every player. Its intuitive controls, beautifully designed worlds, and extensive lore are enough to excite both new and veteran gamers of MMORPGs and RPGs. The game has been successfully launched in over 150 countries, is available in 12 languages, and has over 20 million registered users. The mobile and console versions are scheduled to launch globally in 2019.