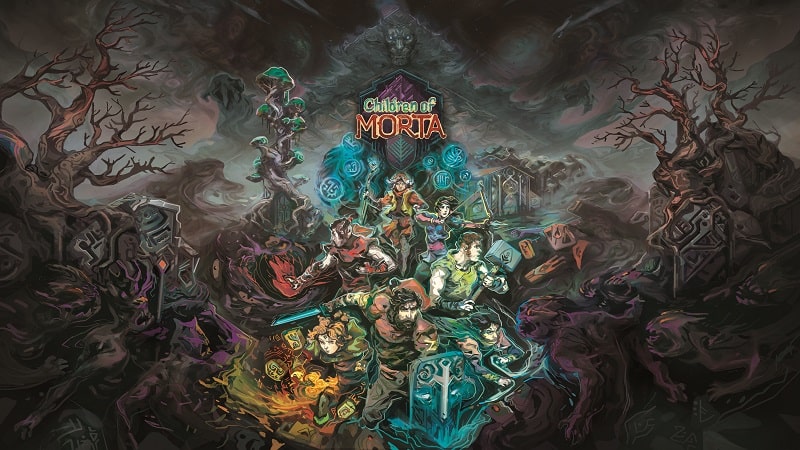 Nintendo fans get the hack n' slash action of Children of Morta on Switch
Warsaw, Poland – Nov. 20th, 2019 — After its well-received debuts on PC, PlayStation 4, and Xbox One, Children of Morta has now made its way to Nintendo Switch! The stunning action-RPG indie hit from developer Dead Mage and publisher 11 bit studios is now available on the Nintendo eShop for $21.99 with retail versions arriving on Nov. 22, 2019.
Children of Morta is a story-driven rogue-lite RPG game focused on a brave family of heroes, the Bergsons. Fighting to protect their homeland and the legendary Mount Morta from an ancient evil, the family's harrowing journey sees them learn a lot about themselves while facing untold danger at every turn.
Lead the Bergsons, with all their flaws and virtues, against the forthcoming Corruption. Will you be able to sacrifice everything to save the ones you care for?
"We had to postpone the Nintendo Switch release a bit, but in my super-biased opinion as a producer, this was the right decision as it's a fantastic console for Children of Morta — it was meant for this handheld. And we're already going further as I can tease that a roadmap for 2020 is in the works and we will tell more about it soon", Children of Morta executive producer, Marek Ziemak.
Children of Morta in a nutshell:
GAMEPLAY – It's a unique mix of the action-adventure RPG, rogue-lite, and hack and slash genres. By leveling up, you develop not only individual characters but the entire family as a whole. There is no permadeath and you can change family members between dungeon runs.
STORY – The story takes place in a distant land but copes with themes and emotions common to all of us: Love and hope, longing and uncertainty, and the loss and sacrifice we are willing to make to save the ones we care about the most. Ultimately, it's about a family of heroes standing against the encroaching darkness.
DUNGEON CRAWLING – All the dungeons in the game are procedurally generated, which means their layout is different with each adventure. There are two to four levels in each dungeon, with a unique boss fight at the end. You can always get back to the previous dungeons to get extra XP or finish all the side quests.
CHARACTERS & SKILLS – Ranged attacks, magic spells, blocks, stuns, evasions, and passive skills – it's all there for you to discover, unlock, and upgrade. You can choose from six different family members, each one having unique skill sets.
ART STYLE – A combination of hand-painted pixel art and frame-by-frame animations paired with modern lighting techniques bring the beautifully dangerous world of Children of Morta to life!
Thanks to a partnership with Merge Games, the retail edition for all platforms will be available on November 22nd. For gamers who love extra spicy limited editions, there will be PlayStation 4 and Nintendo Switch Signature Editions that include a pocket artbook, enamel pins, and more.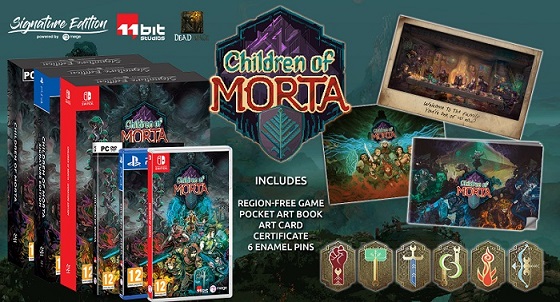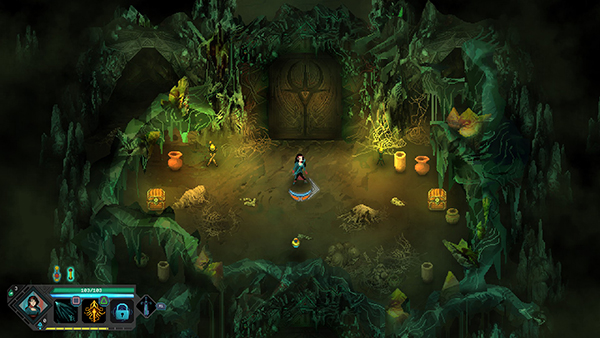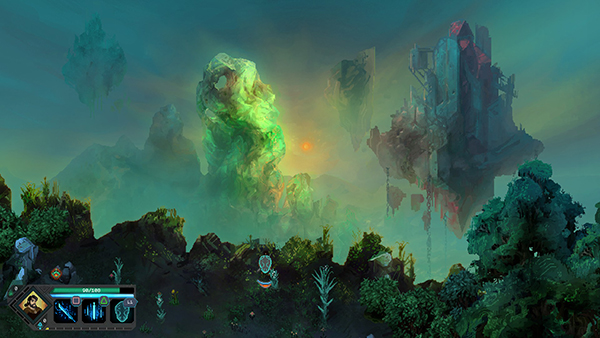 About Children of Morta
The Bergson family has guarded Mount Morta for generations but now face their most dangerous trial. Corruption has spread, morphing the once peaceful mountain into a violent and monster-infested nightmare. Take part in their journey and experience what it means to be in a family of heroes.
An emotional roguelike with gorgeous pixel-art, Children of Morta combines a powerful narrative of familial ties with intense hack-and-slash gameplay in an ever-changing world. Choose the best character for your playstyle, craft new items for your adventure, and fight to find out what is the real source of evil.