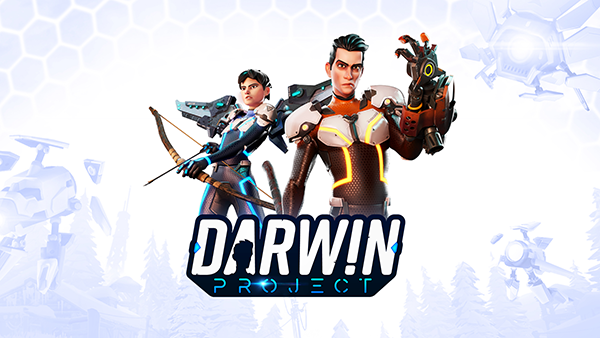 After Attracting More Than 3.6 Million Players in Early Access, Scavenger Studio's Lethal Sport Set for Final Release in January
MONTREAL, CANADA – December 17, 2019 – Scavengers Studio is thrilled to announce that Darwin Project, its one-of-a-kind game show that pits players against each other in a frosty battle to the death, is set for release in January 2020. After more than 3.6 million players braved the cold on Steam Early Access and Xbox Game Preview, the full release will also make its much-requested way to PlayStation 4. Watch the brand new cinematic trailer to catch a glimpse of Darwin Project's unique Show Director role and streaming integrations, new classes, and more:
Darwin Project is free to play. In preparation for the game's full release and PS4 launch, Scavengers Studio has been hard at work adding a plethora of new content and features, including:
New Class System
In the world of Darwin Project, Arena Sponsors flock to the deadly sporting event eager to showcase their new product. Inmates now have the ability to choose from a selection of highly advanced proprietary technology modified for the Arena, known as Gear, to benefit their play style and dominate the competition. At launch, players can choose from among three pieces of Gear to determine their class specializations:
Jet Wings – The power of flight lets players out-maneuver their foes and deal death from above
Grapple Gauntlet – A mechanized hand that allows players to rapidly close the gap with their opponents
Headhunter Drone – A robotic companion to track targets and do the player's bidding
Updated Shop
New cosmetics
All items can now be purchased from the dressing room
Darwin Project is currently available for free on Steam Early Access and Xbox Game Preview.
About Darwin Project
Set against a post-apocalyptic backdrop, an impending ice age has kick-started a twisted new reality show, in which participants must fight to the death to earn their survival. Darwin Project offers a competitive multiplayer third-person experience with an emphasis on survival. Players must withstand extreme environmental conditions, track opponents, craft tools, and set traps to be the last one standing at sunrise.