For the first time in EVERSPACE™ history, players will travel from deep space to deep underground and everything in between in the new EVERSPACE™ 2 Closed Alpha. Containing new ships, equipment, characters, missions, and planetary locations, the Closed Alpha shows off more than 10 hours of never seen before content.
Hamburg, Germany – June 15, 2020 – ROCKFISH Games is releasing the Closed Alpha of EVERSPACE™ 2 on Steam, giving more than 1,200 Kickstarter supporters an early hands-on experience with content planned for the game's Steam Early Access release in December. At this time, Closed Alpha keys are only available as prizes on the ROCKFISH Games Friday streams or media partner events such as CohhCarnage's charity stream on https://www.twitch.tv/GCXEvent, starting today at CEST 2:00 pm / 8:00 am EDT / 5:00 am PDT. 
"Creating large open-world games with skill-based second-to-second gameplay and complex player progression can be a beast as there are so many different ways to play through the story campaign while also free-roaming and doing side missions or mini-jobs in any given order with a myriad of possible loadouts at the players' disposal," said Michael Schade, CEO at ROCKFISH Games; "Following the great results of working exclusively with our most committed fans on the predecessor's pre-release, we very much look forward to daring pilots taking the closed Alpha of EVERSPACE 2 for a spin and sharing their experience to help us nail the core game before we go into Beta and Steam Early Access, later this year." 
The Closed Alpha gives players access to approximately 10 hours of gameplay including a story beat and free exploration, culminating in the first star system's boss fight. In addition to new Ship Devices and Ultimate Abilities, players will be able to explore the all-new pilot and companion perk system.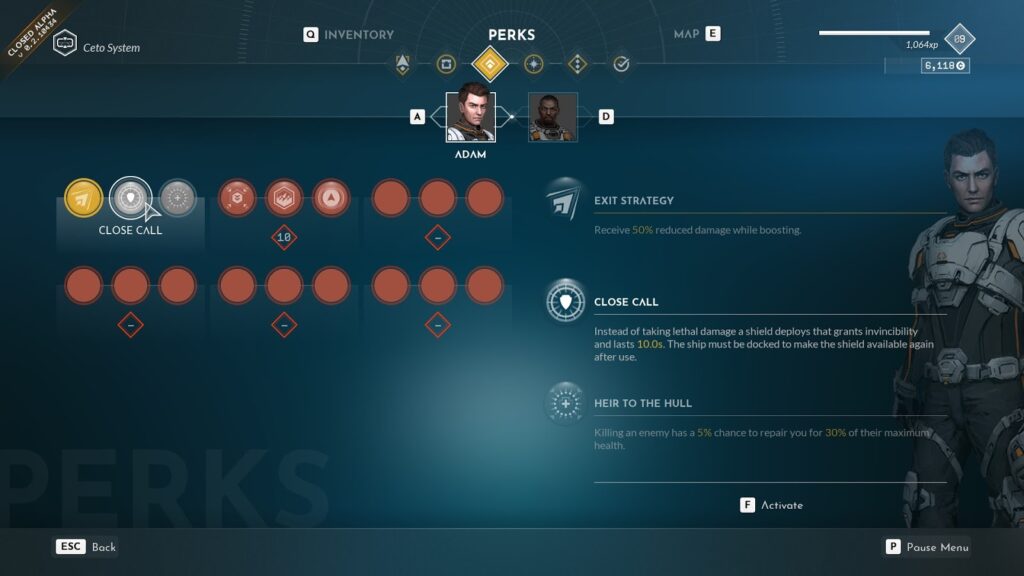 While pilot perks are level-based, companion perks can be unlocked through various resources players gather along their journey.
Through main storyline content, scripted side missions, and various jobs, players will be able to reach the Closed Alpha cap of level 10. New ships, NPCs, and equipment have been added for players to discover as they explore even more regions in space, planetary locations, and cave systems in the game's first solar system.