Tiny indie team Worm Club launch world's best ever frog detective game.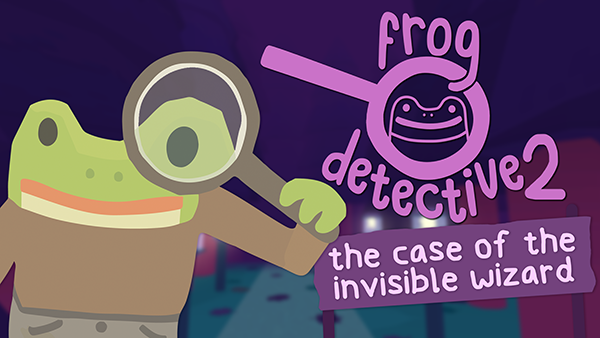 Boogie Lodge, Australia, December 9th, 2019 – The famed Frog Detective returns in the most thrilling mystery yet! A town's welcoming celebration for a mysterious Invisible Wizard has been ripped to shreds by an unknown culprit. The Detective must venture into the Warlock Woods to find out "whodunnit"!
The much awaited sequel builds from the events of the first award winning game. The all new mystery adventure implies an extended Frog Detective cinematic universe and hints of familiar faces returning in the future.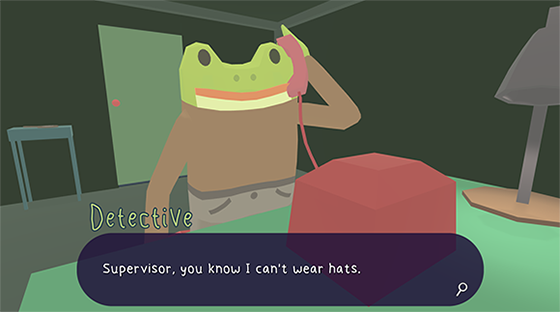 "We've put so much time and love into this silly little game. I hope that our effort shows for the folks that play it. It's tricky to take a game as simple as the first Frog Detective and expand on it without losing the charm, but we really considered what made it the way it is. Just quietly, I think it might be better than the first one." Grace Bruxner, Creative Director of Worm Club.
The talented team of 3 creators toured the world with Frog Detective helping ensure it has become a cult-hit. Grace Bruxner's experiments in selling merchandise were a resounding success with all stock selling out in under an hour. The backing and support of SUPERHOT PRESENTS has further helped bring the series to a wider attention.