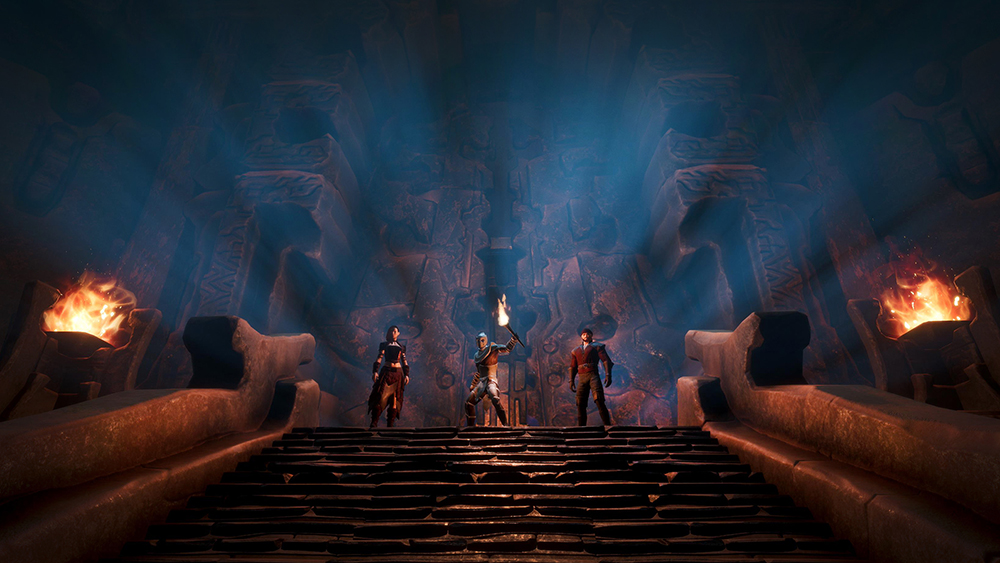 The Warmaker's Sanctuary is the fourth – and deadliest – dungeon to be added to Conan Exiles since launch.
OSLO, Norway – June 25th, 2019 – Funcom today released a free, major update for Conan Exiles which includes a brand-new dungeon, a host of new items, area revamps and balancing tweaks. The update is now available on PC, with PlayStation 4 and Xbox One to follow soon.
The Warmaker's Sanctuary is the game's new endgame dungeon, containing some of the toughest foes to date and a brutal showdown with The Warmaker's Champion. The dungeon is the fourth to be released since launch one year ago.
Several areas of the game have also received an overhaul, with new loot, recipes and bosses present all over Hyboria. Certain mechanics, including the temperature system, have also received attention from the developers, resulting in better balancing and a more intuitive functionality.
Key Features:
• New dungeon: The Warmaker's Sanctuary
• Population revamp of faction capitals and caves
• New loot and recipes
• Temperature system update
• Agility and Survival attributes have been buffed
• Increased stack sizes for some resources
• Various balance changes
• A host of bugfixes
For more information about The Warmaker, check out the official blog and the Steam store.
Conan Exiles is an open world survival game set in the savage lands of Conan the Barbarian. After a successful Early Access run starting in January 2017, the game launched in full on PC, Xbox One, and PlayStation 4 on May 8th 2018 and became one of Funcom's best-selling and fastest-selling games to date. For more information about the Conan Exiles, visit www.conanexiles.com