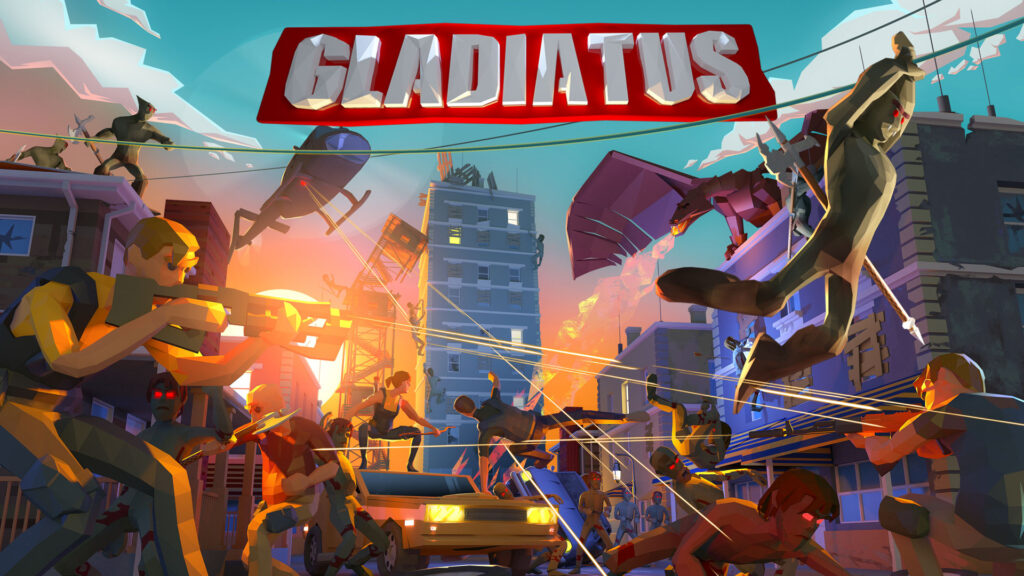 Welcome to GLADIATUS !
Discover GLADIATUS the brand new VARONIA GAMES game available on Oculus Quest 1 & 2.
In this virtual reality game, play the role of a gladiator and try to survive successive waves of enemies. Set in a post-apocalyptic world where humanity has been annihilated by aliens, you have been selected to participate in an intergalactic TV show in an arena ! Your coach and millions of spectators rely on you, don't disappoint them! Your objective is simple, find a way to stay alive!
Each wave is different and the difficulty increases with each round. Enemies (zombies, mutant spiders, bosses…) vary in number, skills, strength… As players progress through the game, they earn money; with which they can unlock or upgrade weapons, buy ammunitions, lives, or obtain perks. Several game modes are available: classic, challenge and hardcore – it's up to you to choose yours! Achieve the highest score and compete against the best players!
The gameplay is addictive: the different levels of difficulty give the game a good lifespan and a strong replayability.