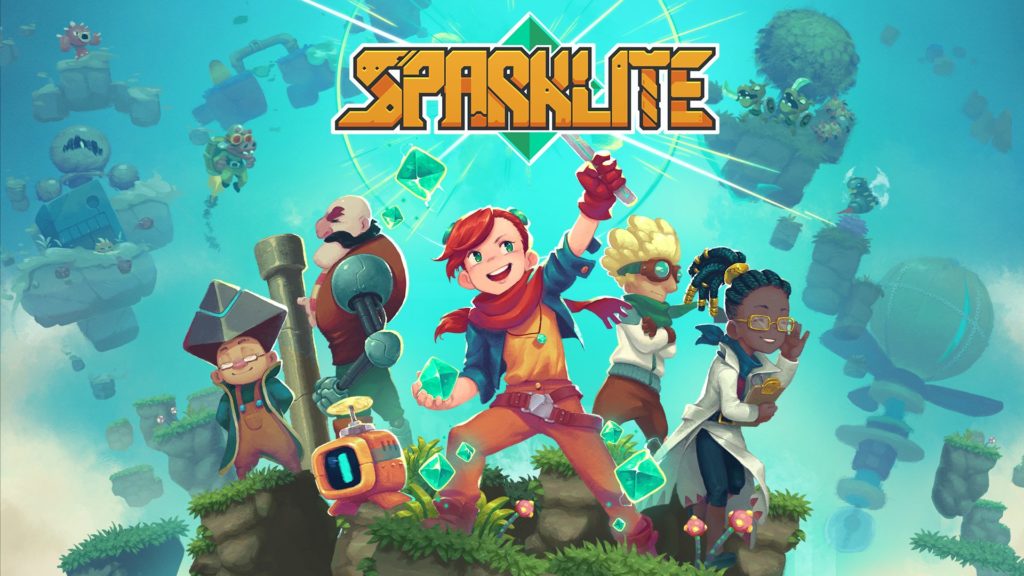 Get ready to immerse yourself in the world of Geodia this November when Merge Games and Red Blue Games release their Zelda-inspired adventure Sparklite!
Manchester, UK <September 19, 2019> – Having built up an impressive amount of momentum so far this year with highlight reveals across the likes of Gamescom and PAX, Merge Games are delighted to announce that their whimsical top-down action adventure Sparklitewill release via PC, Nintendo Switch, Xbox One and PlayStation 4 on November 14th! Ahead of the release, Merge Games are also excited to unveil the brand-new key art for the game (which you see above and can find in the press kit) which gives another insight into the world of Sparklite ahead of November's release!
With a recent showing in Nintendo's Indie World Showcase alongside unveilings across PAX events such as ID@Xbox, 'The Mix Seattle', 'Kinda Funny' Showcase, as well as the 'Monsters of Indie' Superstar Dev Panel, Sparklite continues to make an impact as one of 2019's most interesting and exciting Indie games to watch out for. Fusing together an arsenal of gadgets, guns and gear, Sparklite will have you exploring a diverse, procedurally-generated world to take down the titans of the mining industry and harness the power of Sparklite!
Key Features
Stunning visuals – Intricate pixel art aesthetic inspired by retro classics
Original soundtrack – GameCube inspired soundtrack by composer Dale North (Wizard of Legend)
Explore the world of Sparklite – Five beautiful, procedurally generated biomes
Invent your arsenal – Invent gadgets to solve puzzles and defeat enemies
Battle bosses – Take on the Baron Mining Corp and its formidable gremlin Titans
Meet the locals – Befriend the people of Geodia and help build The Refuge