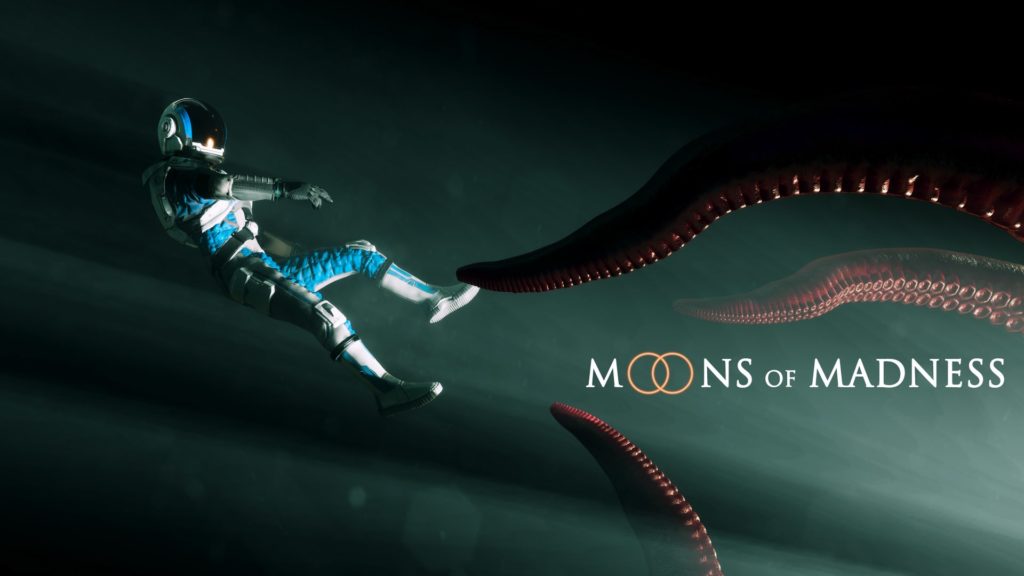 NEW TRAILER OUT NOW! Cosmic horror game Moons of Madness will launch on PC in less than two weeks' time, so prepare yourself for a Halloween drenched in Lovecraftian horror and Mars exploration!
OSLO, Norway – Oct 10th, 2019 – Halloween is going to become extra dark and terrifying this year, as publisher Funcom and developer Rock Pocket Games are thrilled to announce that Moons of Madness will launch on PC on October 22nd, 2019. Release date on PlayStation 4 and Xbox One is set to January 21st, 2020.
Having already been labeled as "one of the scariest looking games we've ever seen" by IGN, cosmic horror game Moons of Madness is bound to bring a chill down the spine of even the toughest horror game fan. You play as Shane Newehart, chief engineer on a research facility on Mars, 140 million miles away from the nearest police station. So, when things start going wrong, you are pretty much on your own. And things will go wrong.
"We wanted to make a game that combines Lovecraftian elements and Mars exploration," explains Rock Pocket Games CEO Ivan Moen. "And central to a good Lovecraft experience is the battle that goes on in your own mind. You will face external threats, sure, but having to face your inner demons at the same time is what makes this truly terrifying."
Moons of Madness is set in the same thematic universe as Funcom's The Secret World, where conspiracies and dark secrets are commonplace. And although The Secret World-players will recognize certain names and themes, playing one is by no means a prerequisite to enjoy the other.
The game will be available on Steam October 22nd for $24.99/€24.99 (pricing may differ across territories).
The Park to release on Switch
Also announced today is the release of psychological horror game The Park on Nintendo Switch.
The Park was originally released on PC back in 2015 and on PlayStation 4 and Xbox One in 2016. The game was originally released in English, but is soon to be translated into French, German, Spanish, Italian, Brazilian Portuguese, Russian, Simplified Chinese and Japanese as well.
Seemingly alone in a closed amusement park, you play as Lorraine, in desperate search of her missing son Callum. Atlantic Island Park was meant to be a place filled with happiness and the exhilarating rush of fantastic rides. But the park's history turned out to be one plagued by tragedy and drama. Its freak accidents, grotesque killings and ghostly hauntings have inspired many a sensational headline, and locals worry the park is far from done claiming innocent lives…
The Park will be available on Nintendo Switch on October 22nd for $9.99/€9.99 (pricing may differ across territories).