The second Creator DLC will add the Czechoslovak People's Army and more 1980s Cold War content to Arma 3
PRAGUE, Czech Republic (September 22, 2020) — Publisher Bohemia Interactive and third-party developer CSLA Studio are excited to announce the upcoming release of Arma 3's second Creator DLC: CSLA Iron Curtain. Scheduled for release later this year, the CSLA Iron Curtain downloadable content pack will take players back to an alternate version of the Cold War in 1980s Czechoslovakia. The store page for the upcoming DLC is already live on Steam.
The Arma 3 Creator DLC: CSLA Iron Curtain will include:
Original 256 km2 "Gabreta" landlocked terrain, with deep forests, windy mountains, and calm valleys
Cold War-era armed forces of the United States and Czechoslovakia, as well as local rebel fighters
Ground and air vehicles
Weapons and gear
Single-player and multiplayer scenarios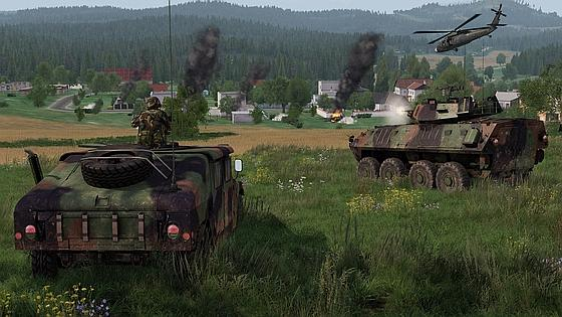 CSLA (or ČSLA) stands for "Československá lidová armáda" in Czech and "Československá ľudová armáda" in Slovak, which refers to the Czechoslovak People's Army. These were the armed forces of the Communist Party of Czechoslovakia and the Czechoslovak Socialist Republic from 1954 until 1990. With both Bohemia Interactive and the CSLA Studio developers coming from the Czech Republic, this particular Creator DLC stays very close to home by exploring the country's contemporary history and taking a look at what life in Czechoslovakia and its heavily-guarded border with West Germany during the 1980s could have been like.
Creator DLC is a label for original new Arma 3 projects made by third-party developers and published by Bohemia Interactive. It enables external talent to earn a financial reward for their work, while players get to enjoy more new quality content. The first Creator DLC, Global Mobilization – Cold War Germany, has managed to achieve over 50,000 sales since its launch in April 2019. More Creator DLC projects besides Global Mobilization – Cold War Germany and CSLA Iron Curtain are currently in development.
In response to community feedback on the initial release of the first Arma 3 Creator DLC, Bohemia Interactive – in close co-operation with CSLA Studio – have decided to host a small-scale, closed beta test in the coming weeks ahead of CSLA Iron Curtain's planned full release. Starting today, selected members of the Arma 3 community will be invited to help report on any remaining technical issues as well as take the upcoming DLC for a test drive on a wider variety of PC systems.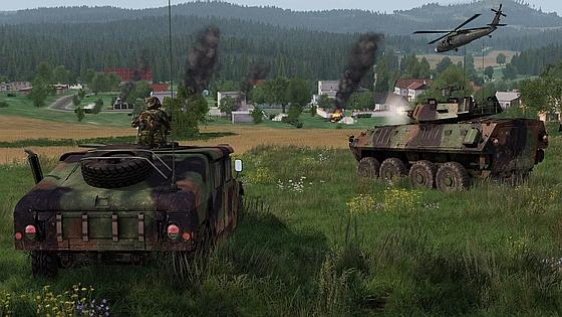 Furthermore, as soon as the CSLA Iron Curtain DLC releases, Bohemia Interactive and CSLA Studio plan to make compatibility data for non-owners of the DLC available via the Arma 3 Steam Workshop – similar to how this is now also done for the Global Mobilization – Cold War Germany Creator DLC. This solution enables people who own the Creator DLC and those who do not to still play together on multiplayer servers that make use of the Creator DLC's assets. Access to DLC terrains and single player content will remain exclusive to the owners of the DLC, and restrictions to the in-game use of DLC assets by non-owners apply.
The release date and pricing of the Arma 3 Creator DLC: CSLA Iron Curtain will be shared at a later time.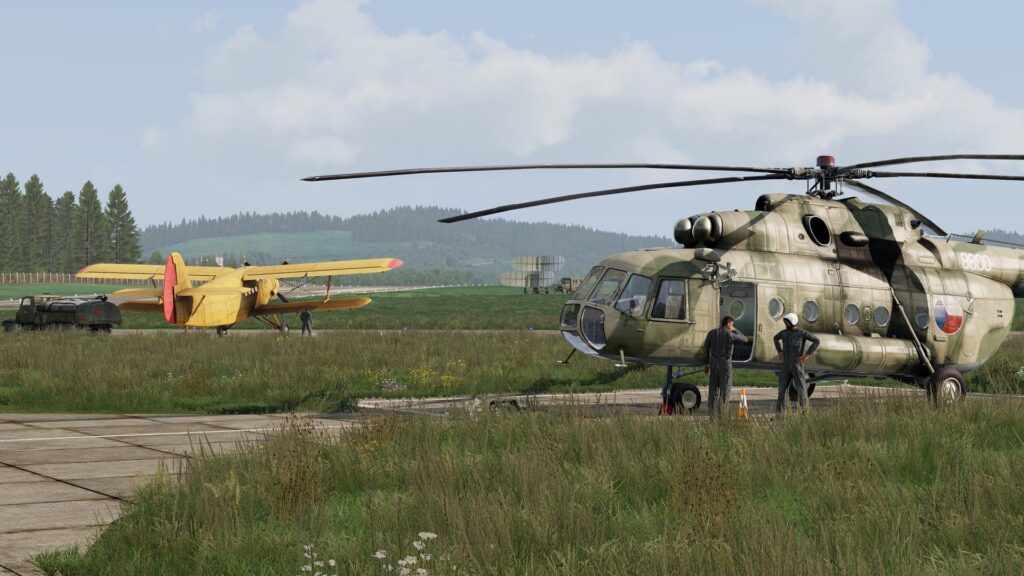 About Arma 3
Arma 3 is the latest installment in Bohemia Interactive's acclaimed Arma series and offers a truly authentic combat experience in a massive military sandbox. Set across richly detailed large-scale terrains, the game features a diverse range of singleplayer and multiplayer content, complemented by a wide variety of weapons, gear, equipment, vehicles, and different factions. An in-game scenario editor enables players to create their own scenarios. These can be shared and installed via the Arma 3 Steam Workshop, alongside player-created addons and total conversions. Arma 3 is available for Windows PC and has sold over 5 million copies to date.