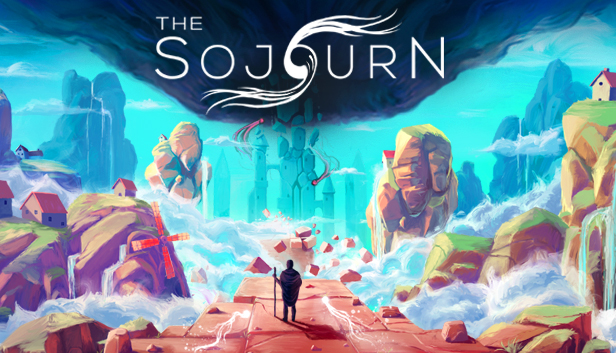 So·journ /ˈsōjərn/ FORMAL [noun] 1. a temporary stay.
Life can, at times, be tumultuous. Escape a little, and sojourn with us in this new place. Explore, journey, and experience a world drenched with colour and a thought-provoking narrative.
Haarlem, Netherlands – September 3, 2019 – As the teams at Shifting Tides and Iceberg Interactive prepare to share The Sojourn with the world on September 20, we invite you to make the trip with us to a new land. One that is beautifully crafted, complete with dichotomy and paradox.
Pre-orders for the award-winning title are now open for Xbox One and Windows via the Epic Games Store.
Set in a gorgeous and mysterious environment, with intuitive yet challenging puzzles, The Sojourn takes the player on a journey of introspection, even questioning the very nature of reality. Follow two intertwining lights as they guide you through a world of obstacles and challenges, each more intricate than the last.
KEY FACTS
Beautiful, ethereal world to explore: four hand-crafted chapters, each with distinct styles and atmospheres.
10+ hours of gameplay.
Evolving and rich first-person puzzle mechanics.
Philosophical, thoughtful narrative.
The Sojourn is coming to Xbox One, PS4, and the Epic Games Store on Windows PC September 20, 2019.