Frankfurt / Germany, May 7th 2020: We've been working hard on Resolutiion over the last months. We've released a playable demo for everyone, we've updated the game with a massive Twitch Integration and tweaked the game to the max. And in secret, we've been working on something else and we're proud to announce that a Nintendo Switch™ version will launch together with the PC, Mac and Linux versions of the game later this month. Mark the 28th of May.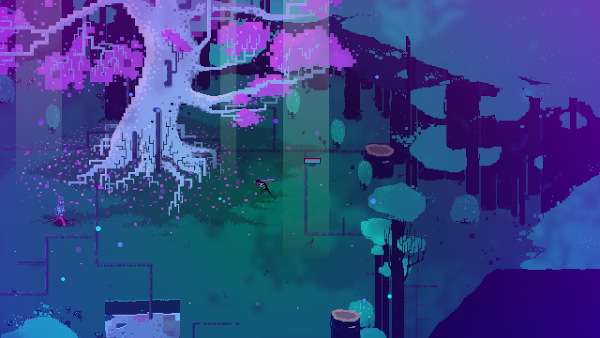 Deck13 Spotlight and developer Monolith of Minds, a team of two angry (and magnificently handsome) brothers today announce the Nintendo Switch™ version and the official release date for "Resolutiion". The fast paced action adventure will be launching on Nintendo Switch™, Windows, Mac and Linux on May 28th.
A fresh trailer to celebrate these announcement has just been released, showing off the Nintendo Switch™ gameplay for the very first time. In Resolutiion players will slip into the role of Valor, an old killer escorting a curious AI to infiltrate a terrorist network. They will find themselves in a grim dark cyberpunk world where nothing and everything can be real and where they will need to crush a revolt against the dystopian paradise the world has become.
Features:
Explore a grim cyberpunk world where nothing is as it seems
Experience a dark story where you might be the hero – or the villian
Unlock new abilities to defeat your enemies
Survive in brutal fights and crush gruesome bosses
Play or be played