Bohemia Interactive's online shooter gets social enhancements in minor update and the developers tease a few major additions coming in the near future.
Bohemia Interactive is happy to announce that we are releasing a minor update, which is focusing on the social aspects of Vigor. The team is celebrating reaching the milestone of 3.4 million players, and that is why we are introducing: Multiple Boosters, Better Crate Price, and a New Weapon: PKM.
Also, we've now enhanced individual contributions with the new social boosters. These are ways to improve encounters for everyone by collectively raising the quality of potential rewards. They shape the experience for everyone in the encounter, and it's safe to say the adrenaline certainly flows more when the stakes are high. Let's take an additional step together – we have upped the ante, and now every player is able to single-handedly boost rewards for everyone in the encounter, multiple times!
Let's not forget about the additional social aspect of the boosters – if you go into an encounter with your duo teammate, they will also share the benefits. Of course, boosters apply to everyone else in the encounter, but insurance, in this case, will affect your partner as well. Added to that, we decided to make it easier for you to boost the airdrop crate by lowering the amount of Crowns required to do so.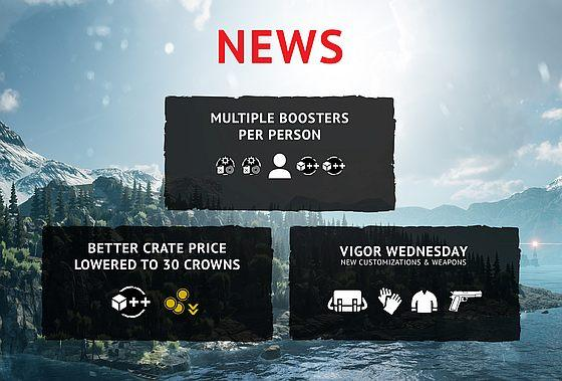 We will share news about the upcoming Update 1.2 soon, so better get ready to hold onto your stakes in post-war Norway. You can download pictures, and read our blog about this topic here: www.vigorgame.com/news/better-together
Play now on Xbox One for Free!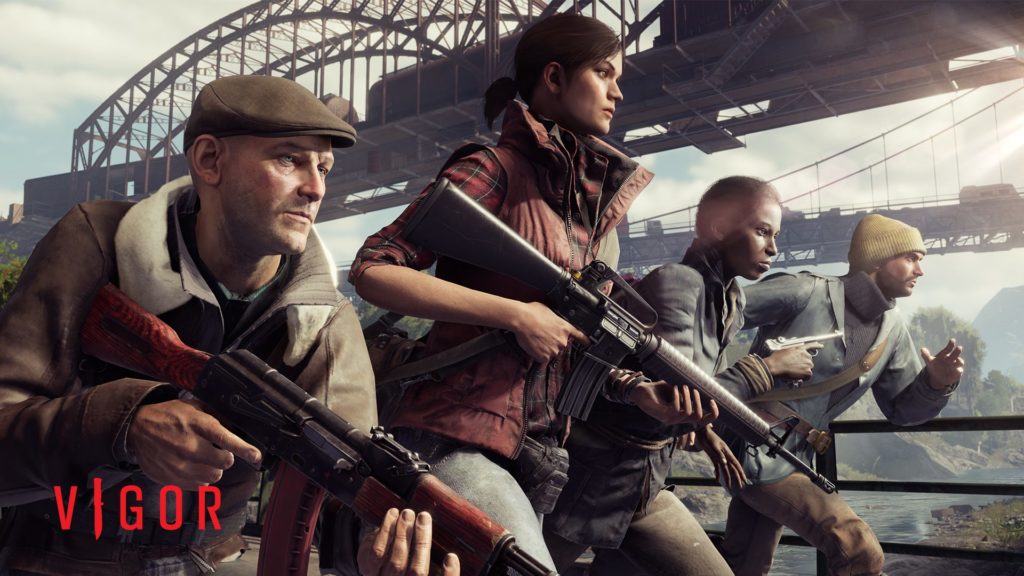 ABOUT VIGOR
In a world devastated by the fallout of the last great war, Norway has become the last great bastion of humanity now known as Outlanders. You must survive as one of the only living remnants of a world in tatters — Fight, loot, maintain your shelter, and play smart to survive your new hostile landscape.
Vigor is an online, third-person, multiplayer, shoot-and-loot game exclusive for Xbox One with unpredictable challenges to overcome as you compete with fellow Outlanders for precious resources. Take on (or work with) other player, loot for resources, battle for airdrops, and escape to the safety of your Shelter, where you'll build improvements and level up before stepping back into the battlefield.
KEY FEATURES
SURVIVE encounters for 8–12 players.
LOOT precious resources and valuable items.
BUILD your shelter and vital equipment.
BECOME a courageous Outlander in a post-war Norway setting.
Vigor is an Xbox Exclusive