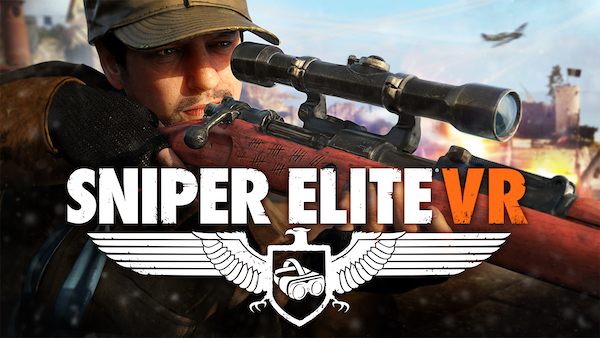 Independent UK studio Rebellion have released a new video for SNIPER ELITE VR, revealing first details about the upcoming standalone shooter.
Developed in partnership with Just Add Water, Sniper Elite VR takes you to the incredible setting of World War 2 Italy. It's set prior the events of Sniper Elite 4, featuring a brand new story by Tony Schumacher, author of the acclaimed John Rossett novels.
In Sniper Elite VR you're fighting for the Italian resistance to rid Sicily of the Nazi U-boat menace. You'll take on missions in an array of stunning new Italian maps. You'll be able to use free movement, employ stealth and tactics to suit your play style, and use an array of authentic World War 2 weaponry to take out your targets.
Sniper Elite VR will of course feature the series' genre-defining ballistics and long-range gunplay. The game will also see the return of the iconic X-Ray Kill Cam, completely rebuilt from the ground up for VR.
As the video reveals, Sniper Elite VR will also offer support for both Aim and Move controllers on PlayStation VR.
Sniper Elite VR is coming to PlayStation VR, Oculus Rift, SteamVR and Viveport. Look out for more details at E3 2019.