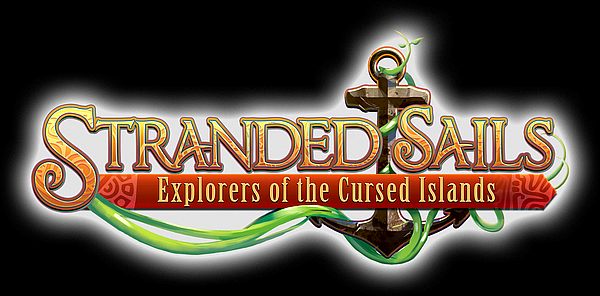 Merge Games to launch Stranded Sails – Explorers of the Cursed Islands simultaneously across Nintendo Switch, PlayStation 4, Xbox One and PC!
Manchester, UK <October 3rd, 2019> – Merge Games, rokapublish and Lemonbomb Entertainment are thrilled to announce that their upcoming and highly anticipated open-world pirate adventure title Stranded Sails – Explorers of the Cursed Islands sets sail onto Nintendo Switch, PlayStation 4, Xbox One and PC this October 17th!
With recent showcases across Tokyo Game Show, PAX and Gamescom, Stranded Sails is gearing up for an exciting October release on consoles and PC! Since winning best booth at the Indie Arena Booth at Gamescom this year, the title has grown to have over 110,000 wishlists across Steam, with many hailing the game as an exciting blend between adventure and exploration alongside farming, crafting and cooking mechanics.
Stranded Sails opens with you shipwrecked on a mysterious archipelago where you're tasked with looking after and finding the rest of your crew before you can eventually escape with a new ship!
From developing your camp with new buildings and resources, to creating a farm to provide fresh food to keep the crew's happiness levels intact, Stranded Sails lets you explore several different islands where new treasure and crucial resources can be found. Mystery and dangerous threats lie in wait, so you must tread carefully once you sail into this thrilling world on October 17th!
Key Features
Experience an open-world adventure full of story driven-quests
Farm and cook to survive!
Manage the creation and expansion of your crew's camp
Explore a diverse array of different islands by foot or boat
Fight against supernatural dangers and solve the mysteries of the cursed islands!
Stranded Sails will be available to purchase on the PSN Store, Nintendo eShop and Microsoft Store on October 17th priced at £19,99 / $24,99 / €24,99.