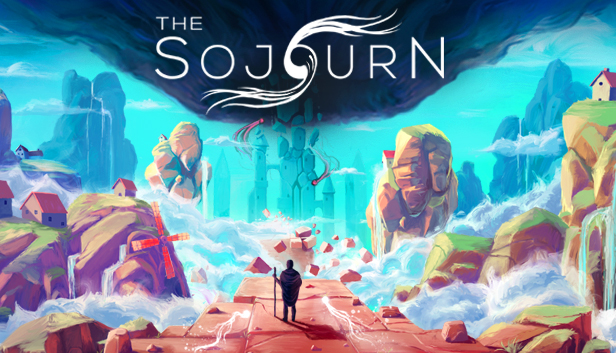 A tale of light, darkness, and the nature of reality.
Haarlem, Netherlands – September 12, 2019 -In The Sojourn you arrive in a mysterious land, where enchanting lights guide you through an immersive colour-drenched world of light and shadow. Overcome intricate and ever more demanding obstacles in order to uncover the nature of reality. In the brand new gameplay trailer, 'Begin Your Journey', Chris Bond from Iceberg Interactive lifts away the veil of shadow from The Sojourn and walks you through the interesting and unique mechanics of this gorgeous first-person puzzle game.
KEY FACTS
Beautiful, ethereal world to explore: four hand-crafted chapters, each with distinct styles and atmospheres.
10+ hours of gameplay.
Evolving and rich first-person puzzle mechanics.
Philosophical, thoughtful narrative.
Immersive audio experience.
The Sojourn is coming to Xbox One, PS4, and the Epic Games Store on Windows PC on September 20, 2019. Pre-orders are available now at thesojourngame.com.