Step onto the new Sawmill map with new weapons and set booby traps for other Outlanders via the new Exit Tells.
September 9th, 2020 – Bohemia Interactive is proud to announce the release of Season 5: Renegades for Vigor and it is available to play now. The fifth season introduces a brand new map called Sawmill and multiple new ways to play with or without friends, including trios and the lone wolf feature. New armaments and tools also give Outlanders fresh ways to survive against the millions of Vigor players around the world.
Season 5: Renegades Features:
New Battle Pass theme
Sawmill Map
Trios
Custom Teams in Elimination
Lone Wolf
New Weapons
SW-SH 629
Gal
KS-23
A-KM Bayonet
Booby Trap Tool
Map Rotation
Exit Tells
Penetration Returned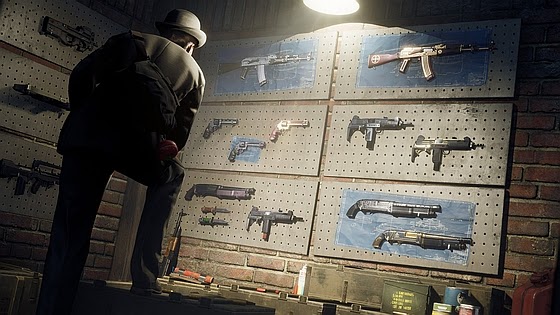 The theme for season 5 of Vigor is Renegades. These outlanders are the gunslingers of the Sawmill. They can plunder in groups of three or stalk enemies as a lone wolf. Other outlanders must watch out for their booby traps and deadly bullets, which may hit you even when in cover.
What is Vigor? It's an upcoming free-to-play shooter where you build your shelter in post-war Norway. Over 4,500,000 players have jumped into the beautiful (but deadly) Outlands so far. More will be joining the battle soon as Bohemia announced Vigor for PS4 and PS5 during Gamescom 2020, alongside the reveal of the Nintendo Switch free-to-play release date.
Get ready to outlive the apocalypse!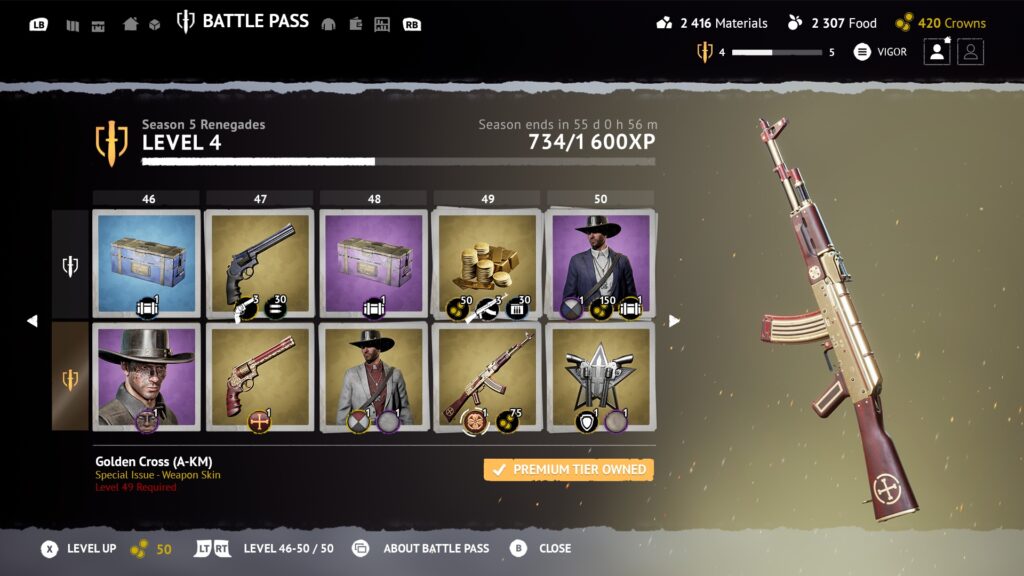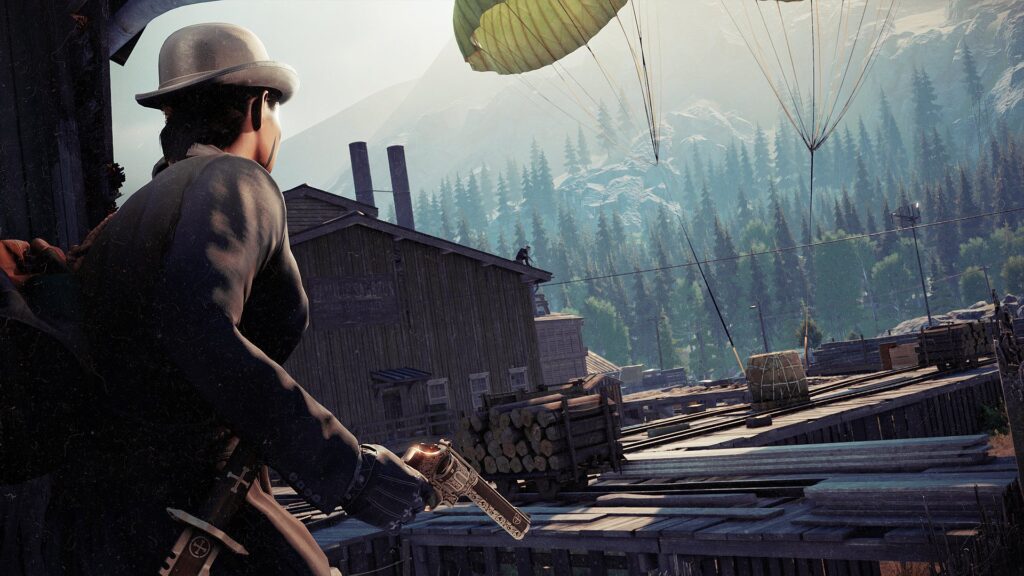 ABOUT VIGOR
In a world devastated by the fallout of the last great war, Norway has become the last great bastion of humanity now known as Outlanders. You must survive as one of the only living remnants of a world in tatters — Fight, loot, maintain your shelter, and play smart to survive your new hostile landscape.
Vigor is an online, third-person, multiplayer, shoot-and-loot game exclusive for Xbox One with unpredictable challenges to overcome as you compete with fellow Outlanders for precious resources. Take on (or work with) other player, loot for resources, battle for airdrops, and escape to the safety of your Shelter, where you'll build improvements and level up before stepping back into the battlefield.
KEY FEATURES
SURVIVE encounters for 8–12 players.
LOOT precious resources and valuable items.
BUILD your shelter and vital equipment.
BECOME a courageous Outlander in a post-war Norway setting.
Vigor is an Xbox Exclusive – Founders keys will be available until launch for press and influencers