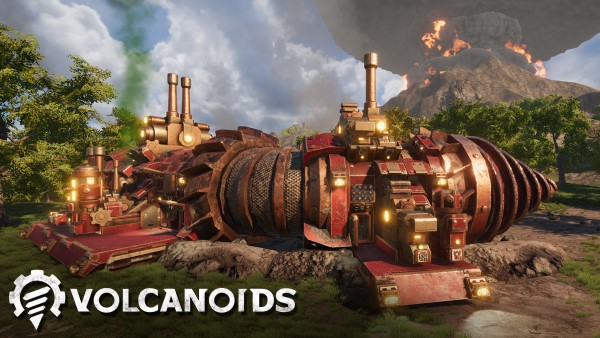 Co-op play is coming to the first-person, base building survival game Volcanoids. Set in the steampunk era where humans and technology meet, players will be able to work together to explore a volcanic island, operating giant drills, and enduring eruptions triggered by mechanical beings.
This news comes alongside plans for additional in-game features and enhancements in the Volanoid team's latest community update.
What's Coming
Co-op Multiplayer
Many new features and devices are being added to support the drillship "crew life". Co-op in Volcanoids will be about operating the drillship and managing tasks together as a team. One player will be able to drive the ship, while the others set up production stations, spy through the periscope, and create new items before the ship hits the surface.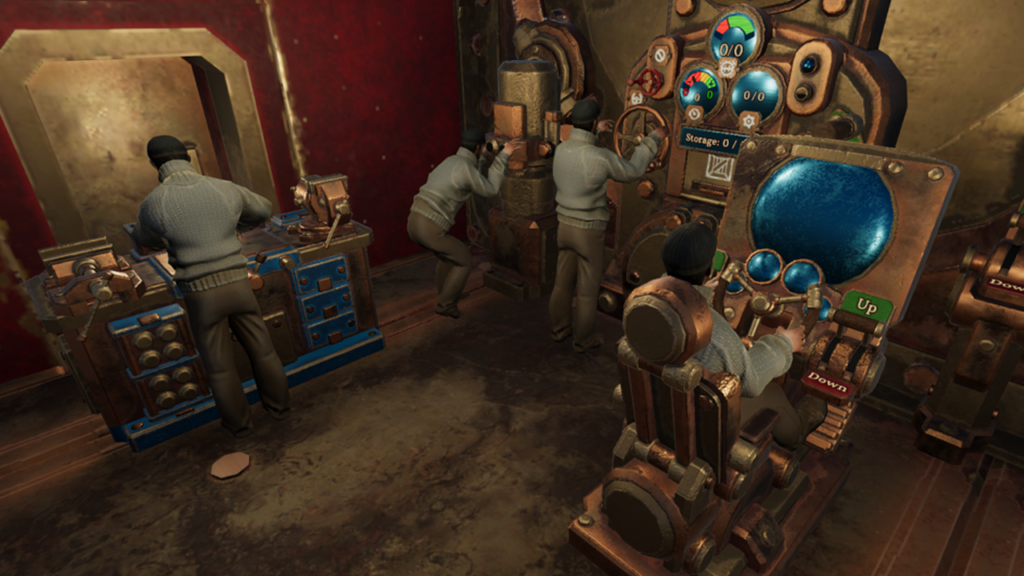 Friends caught off guard by the eruption or a group of COGs will lose their loot, but can quickly re-join the crew by respawning directly in the drillship.
Bunk Beds
To support the idea of group progress, players can log off in new bunk beds that work as a safe point. Now, even though you're offline and all your friends are still playing, you can still travel with them since the bed is placed in a mobile base. Once you log in again, you will be back with your crew right away, even if they progressed to a completely different part of the map.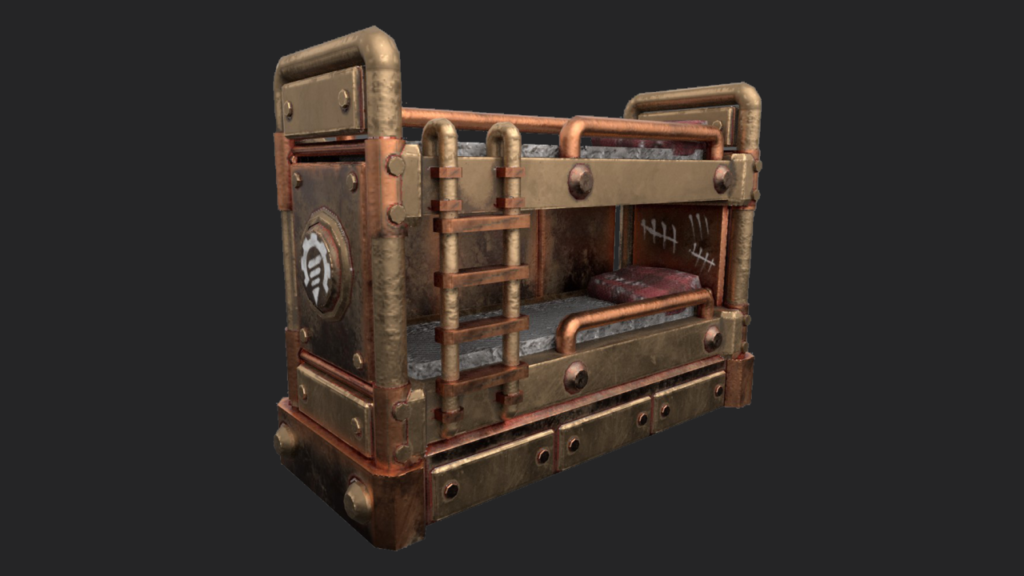 Simplified start of the game
Based on feedback from the community and content creators, the crafting system has been reworked. The start of the game is now focused on being more gradual in terms of introducing new devices and systems. Previously, all the different modules, levers and buttons available right from the start were often overwhelming for many players.
From now on, players will start with basic crafting stations similar to other survival games and will gradually be introduced to more advanced modules as they progress. We hope this makes the first experience for new players way more enjoyable and removes the frustration of having no idea what all the different buttons do while also getting stressed out by the upcoming eruption.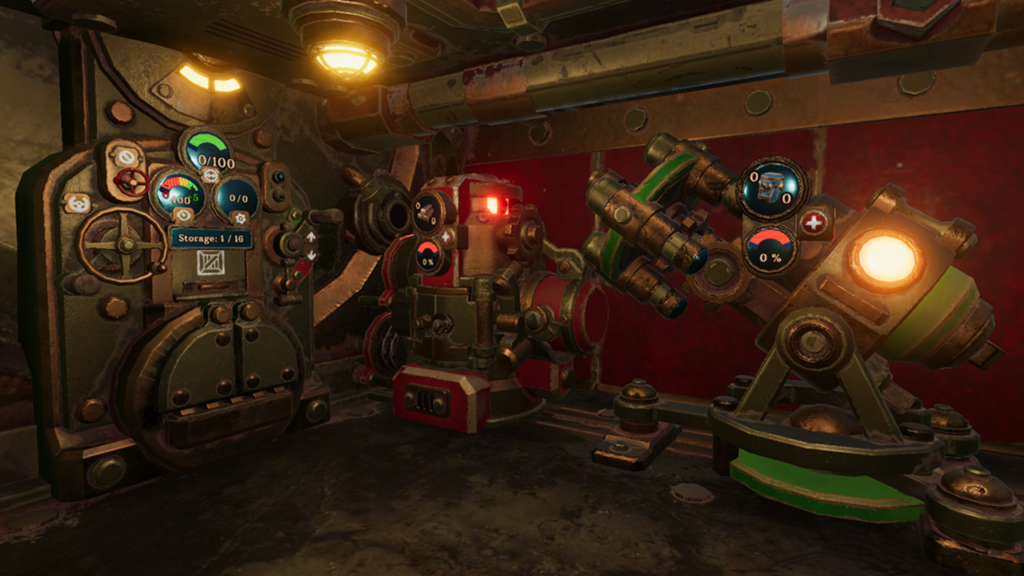 Some of the new content is still "work in progress" when it comes to visuals, and will be until we finish all the technical parts. For now, we are going with the sailor character, which will get improved in upcoming updates.
Content for future updates
Co-op is now at a stage where we just keep polishing and bug-fixing. The Volcanoid artists have started work on assets that will be added in future updates after the Co-op is released.
Improved COG unit models
Volcanoids veterans will remember the raw models of new COG units teased on the roadmap some time ago. These models are getting a complete rework.
New front drills
Extra work is going into designing new front drills to better reflect installed upgrades. There are more models to come, each representing a specific front drill upgrade.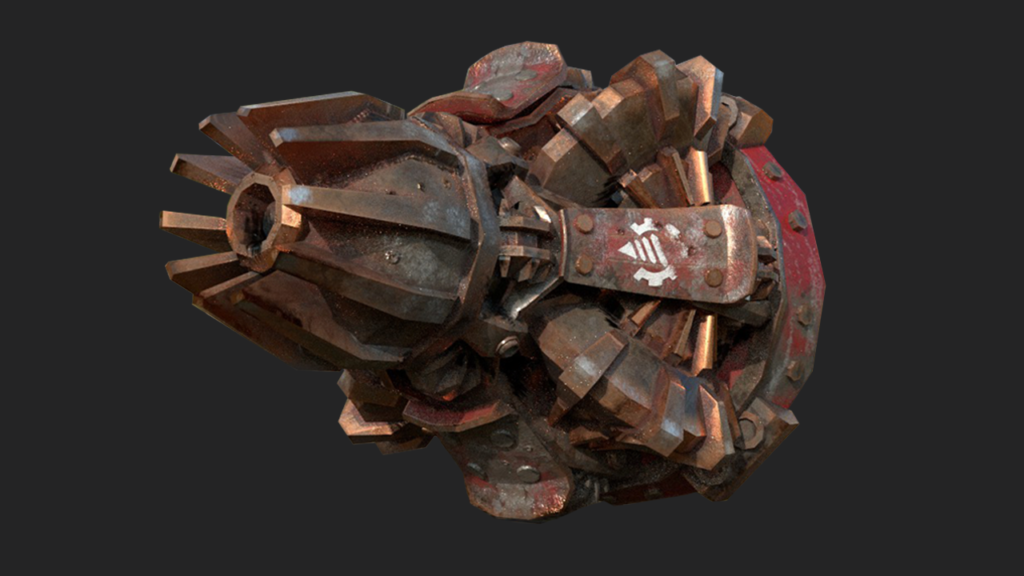 New Locations
Lastly, more locations to explore are also in the pipeline such as these (drill)shipwrecks.