Private servers, new weapons, and more come to DayZ.
Prague, Czech Republic – August 8th, 2019
Following the game's release on both PC, Xbox One, and just recently PS4, development has continued on DayZ and today Bohemia Interactive is proud to announce the release of the 1.04 update across all platforms.
This version of the game adds some major features that players have been asking for, the biggest of which is private servers for the console versions.
Allowing players the sort of reliability and control needed to help brave the wilds of Chernarus, private servers are being provided by Nitrado. "It's a privilege to be the exclusive provider of DayZ private servers for XBOX and PS4" said Nitrado CEO Marcel Boeßendoerfer "We look forward to reaching a new level in our long-time partnership with BOHEMIA INTERACTIVE."
Other Patch Features:
New weapons, grenades and throwing mechanic
Improved medical game play
Fixed key issues such as duping, server hoping, frame-rate issues
One things players should note though as they head back into DayZ, is that a patch of this size did require a complete server and character wipe, so you'll have to get back out there and scrabble out a whole new life among the infected.
To coincide with this patch, the game will also be launching physically on Xbox One and PS4 with the support of Sold Out Games. 'We're so excited to be bringing the PS4 & Xbox One versions of DayZ to physical retail following its phenomenal success digitally," said Garry Williams CEO Sold Out. "Survival games don't get much more intense than this.".
DayZ is also still available digitally on PS4, Xbox One, and PC for $49.99 USD.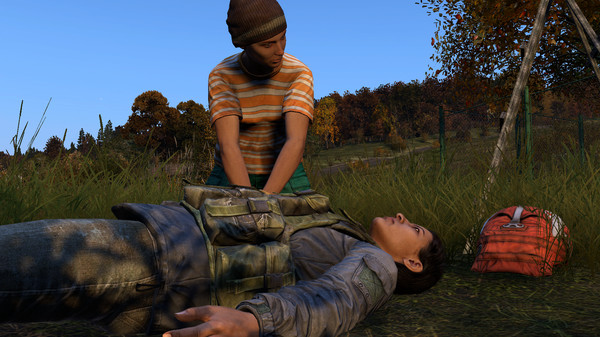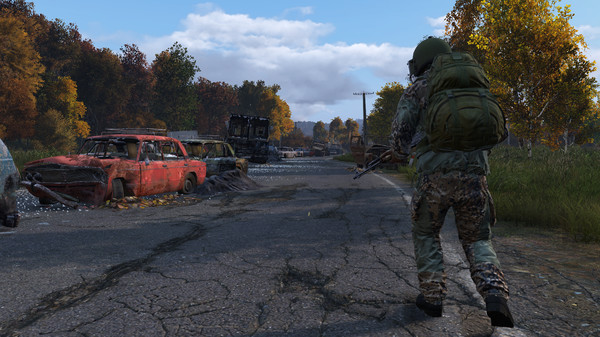 About DayZ
The post-soviet country of Chernarus is struck by an unknown virus, turning the majority population into frenzied infected. Fighting over resources has bred a hostile mentality among survivors, driving what's left of humanity to collapse. You are one of the few immune to the virus – how far will you go to survive?
DayZ is an unforgiving, authentic survival experience. Up to 60 survivors on a server engage in a completely unscripted gameplay scenario with no goals given, except for one: to survive as long as they can, by all means necessary. There are no superficial tips, way-points, built-in tutorials, or help given to players. Every decision matters, and every mistake can be lethal. If you die in DayZ, you lose all your character progress and start over, as the game features a permadeath concept.
In DayZ, hostile player interactions – or simply just struggling through severe weather – can easily turn into intense, nerve-racking moments where you experience very real emotions. On the other hand, meeting with another friendly survivor in DayZ can lead to a true friendship that lasts a lifetime.