Create the ultimate castle and test your defences with custom invasions in 'Free Build'
London, United Kingdom – June 19, 2020 — Firefly Studios is pleased to announce Stronghold: Warlords will include a unique 'Free Build' game mode, allowing players to put their stronghold to the test with AI invasions. In Free Build players design a castle using near unlimited resources, customise its defences and finally launch wave after wave of invasions to put their creation to the test:
Free Build is designed to be played in many different ways. A selection of large open maps with picturesque scenery and monuments will allow players to build to their heart's content. As in the main campaign, skirmish mode and multiplayer the titular Warlords mechanic can also be used to help build a dream citadel, sending key resources and providing buffs to their castle economy.
Invasions come with a host of options, including a selection of unique siege armies to throw at your castle walls. Test your mettle against everything from squads of tribesmen and stealthy ninja to battalions of cavalry and armoured legions with powerful siege weapons. The challenge can be further increased with invasion difficulty settings and the ability to add random events such as peasant revolts, moth infestations and deadly roaming tigers. Players will also be able to create custom Free Build maps, adding their own events, invasions and warlords to capture.
Castle builders will be able to access Free Build mode at launch on September 29th. Scheduled for release via Steam, players can find out more about Stronghold: Warlords by visiting the game's official website: www.StrongholdWarlords.com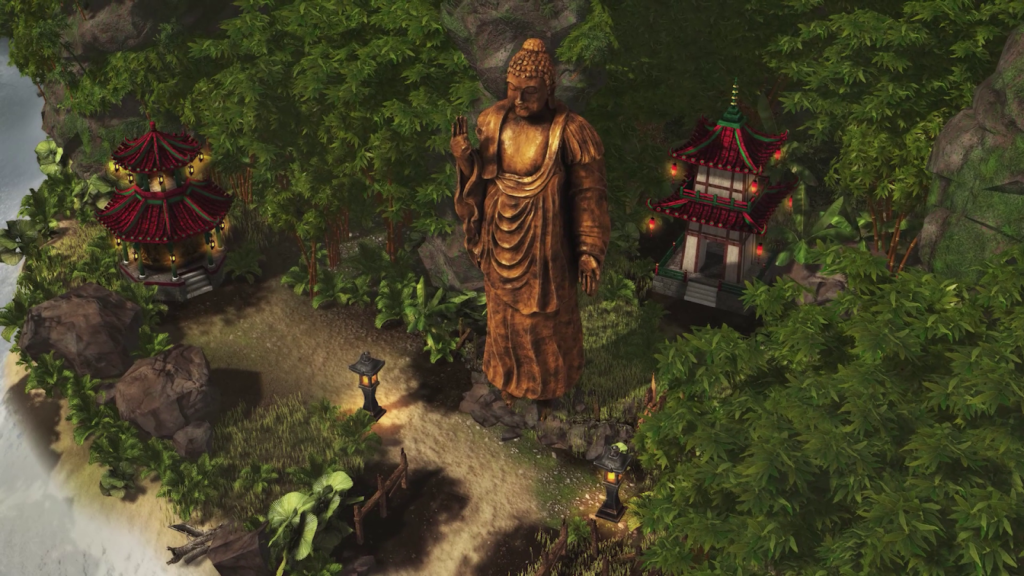 About Stronghold: Warlords
The latest 'castle sim' RTS from Firefly Studios, Stronghold: Warlords allows you to recruit, upgrade and command AI warlords across the battlefield. Each warlord under your command boosts your strategic prowess with their own unique perks, characteristics and upgradeable abilities. Use them to boost your industry, fortify defences or team up for a pincer attack! Each campaign mission, skirmish game and multiplayer battle means a fresh set of warlords to command and new strategic depth. Stronghold: Warlords is Firefly's first game to recreate the castle economies of the Far East, allowing you to command Mongol hordes, imperial warriors and samurai clansmen as you lay siege to Japanese castles and fortified Chinese cities. Besiege historical warlords using new gunpowder-fuelled siege weapons and a completely new way to play Stronghold. For the latest news on Stronghold: Warlords visitwww.strongholdwarlords.com.