New screenshots show the Celtic Age from The Waylanders, coming to Steam Early Access this summer.
A Coruña, Spain – April 22, 2020 – The Waylanders is the story of an adventurer untethered by time and fate who travels between a mythological Celtic age and the stone and mortar construction of the Medieval era. The land has been overtaken by magickal corruption, and the kingdom, once peaceful, has splintered into multiple factions warring for the throne.
In the upcoming Early Access release of The Waylanders, fantasy RPG fans will be able to explore the first age of this epic journey. From coastal villages and towering forests to more mystical regions such as underground cities, werewolves camps, and ancient necropolis', the Celtic Age has many places to visit.
Check out this flythrough video featuring some of the main regions seen in the Celtic Age of The Waylanders. This is early footage not including NPCs and area decorations:
The Gato Salvaje team has just released a new Kickstarter update with the latest studio news and even more screenshots from the world of The Waylanders. Find it here: https://www.kickstarter.com/projects/432712414/the-waylanders-the-rpg-videogame/posts/2817451
These are just a few of the regions you'll visit in the Celtic Age in The Waylanders. Watch out for more news about characters, romances, gameplay, and story in the near future.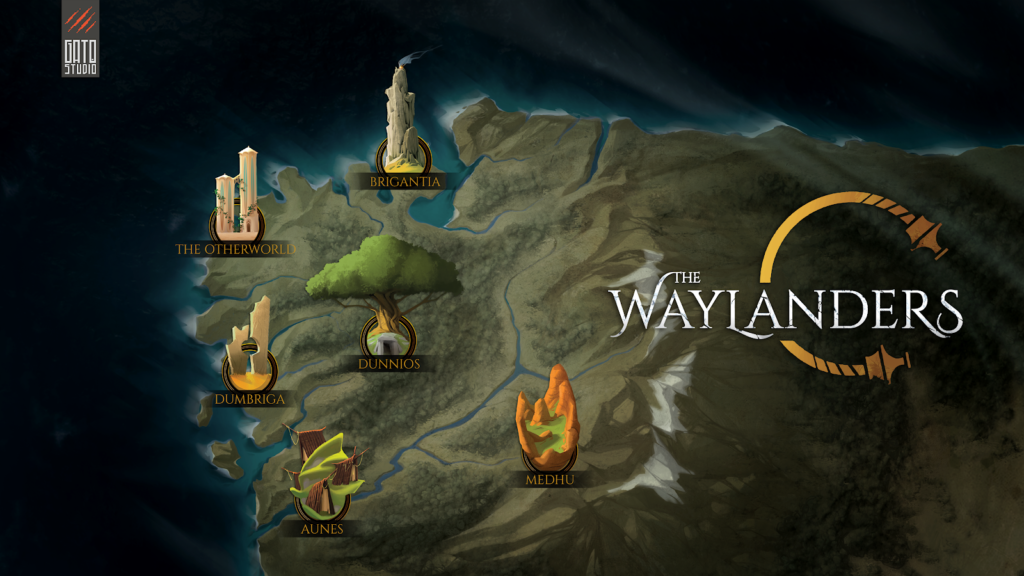 The adventure begins in the Celtic region of Kaltia, an area now known as Galicia in Northwestern Spain. The story of The Waylanders is very much inspired by the history and mythology of the time, and Kaltia plays into that. In Kaltia, many different religions, cultures, mortal and immortal human races, werewolves, druids, goblins, and monsters weave together into the complex tapestry that makes up this ancient kingdom. 
Brigantia