With a successful EVERSPACE 2 Kickstarter complete, ROCKFISH Games has sent a prototype build to backers who pledged at the Standard Edition tier and higher. The prototype build of EVERSPACE 2 is similar to what was shown during the campaign and at events like PAX West and Tokyo Game Show, but with some bug fixes and gameplay additions.
Alongside the prototype release, the ROCKFISH Games team has rolled out a revamped forum for their community to provide feedback and get the latest updates directly from the developers.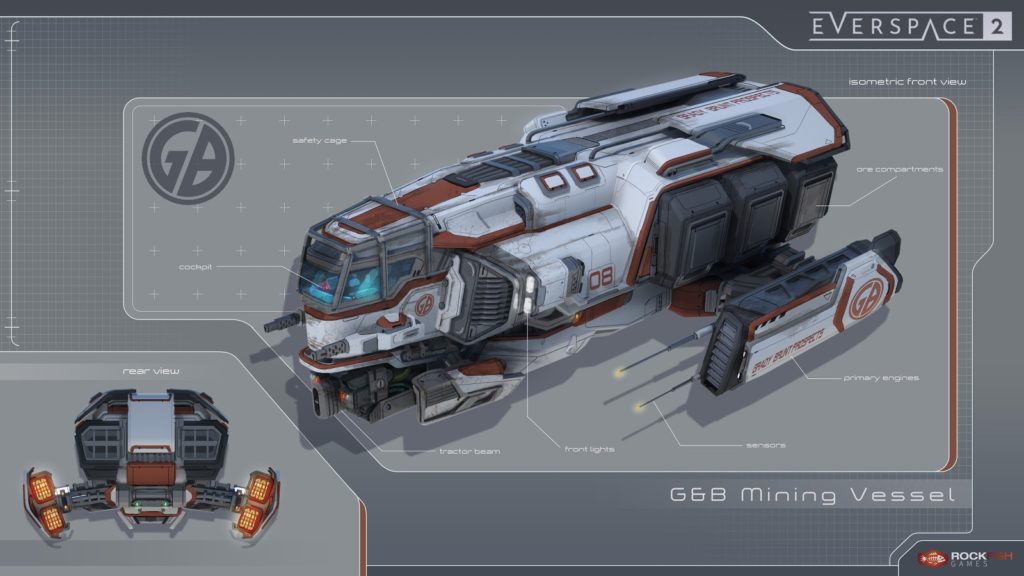 In EVERSPACE 2, the powerful mining corporation Grady & Brunt plays an even bigger role than in the predecessor. From specialized mining vessels to sturdy haulers to heavily armed carriers, G&B is set to protect their investments from outlaws and ore-hungry players. ROCKFISH Games has released new concept art showing off a few of the new ships coming to the EVERSPACE Universe.
For the full story, check out the latest EVERSPACE 2 Kickstarter update: https://www.kickstarter.com/projects/rockfishgames/everspace-2/posts/2711655
This Friday, the ROCKFISH Games team will be running their last livestream of the year and they've hinted at a few new reveals. Tune in to the Rockfish Games channel on Twitch, on YouTube and on mixer this Friday from 8pm to 10pm CEST / 2pm to 4pm EDT for a look at the latest EVERSPACE 2 UI improvements and more.