New gameplay and mechanics for torture devices, roads, and temples
London, United Kingdom – December 4th, 2019 — Firefly Studios has just announced six new castle economy features coming to Stronghold: Warlords, the latest historical real-time strategy game in their classic 'castle sim' series. By taking Stronghold east Firefly will explore new castle economies, religion, new resource chains, and introduce other series improvements such as a brand new roads system and mini-economies for the titular warlords.
"Self-publishing means we can give the sim side extra time, meaning the return of classic features like torture and fresh game modes," said Simon Bradbury, Designer and Founder of Firefly Studios. "It's nice having that freedom to iterate on the daily life aspects of what it was like to live in a castle, with proper systems-driven gameplay and detail."
From dancing bears and peasants skipping around the maypole to jousting, and even the controversial gong system, Stronghold has always added plenty of little touches simulating the bustle of a larger feudal city. City builder elements are what define Stronghold both as an RTS and a simulation of castle life, with Stronghold: Warlords adding a host of new sim elements:
Boost troop morale with opera houses and martial arts performances
Strike fear in the hearts of peasants and boost productivity with torture devices!
Connect roads to streamline certain industries and resource chains
Build temples and boost the Spirit of your populous
Get friendly warlords to boost your industry with their own mini-economies
House your peasants in luxury accommodation to keep them happy
Scheduled for release on Steam in 2020, players can find out more about Stronghold: Warlords by visiting the game's official website: www.StrongholdWarlords.com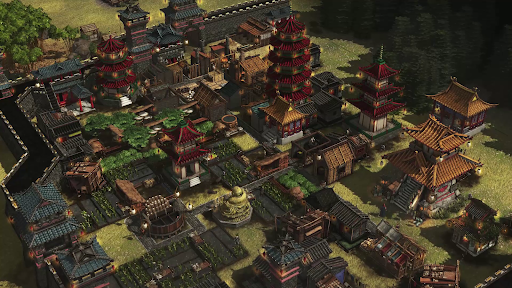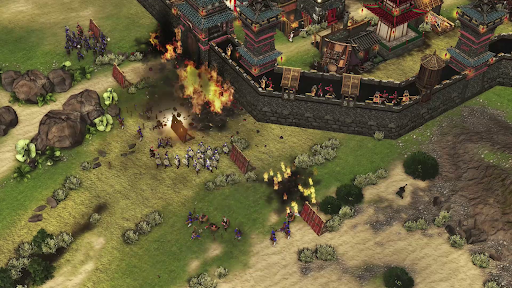 About Stronghold
The original 'castle sim' Stronghold combines the city-builder and real-time strategy genres, allowing you to design, build and siege historical castles. Now almost 20 years old, Stronghold has become a multi-million-selling franchise and household name for strategy and simulation gamers worldwide. A passion for large scale castle sieges, memorable characters, and British humor has earned Stronghold its enduring status in PC gaming as an RTS classic. Alongside six core titles selling seven million copies worldwide, the series has recently expanded to include free-to-play and mobile titles with over six million players of Stronghold Kingdoms, Firefly's most successful entry in the series to date.