"They say the snow is dead. But we've learnt to the contrary." – Samuel Robinson, Frostland Scout (1887, New London)
Warsaw, Poland – July 29th, 2020 — We survived the Great Storm, but the path ahead is still marked with toil. A finding outside New London seems to be a blessing, but doesn't every miracle come with a price? Lead the expedition to explore the uncharted parts of Frostland in Frostpunk: On The Edge. 11 bit studios is thrilled to present a new cinematic trailer, the first screenshots, and announce that the third and final expansion for its bestselling survival city-builder is coming to PC this August 20th.
While Frostpunk's previous expansion, The Last Autumn, served as a prequel, On The Edge picks up when the base game has ended. The storm has exposed an army warehouse from times before the evacuation. A scouting party is sent from New London to set up an outpost and a steady chain of supplies. It's time to take another step on the laborious path of rebuilding hope and leading humankind to survival. But… the world of Frostpunk is still full of embroiled dualities: trust or skepticism, independence or domination, union or separation. The question is, what path will you take?
Near the outpost, there are no animals to hunt, so you'll be depending on food sent from New London and their favors are not inexhaustible. They have their demands too. Luckily, the weather is not so severe here, on the edge. For now, the people have managed to survive without a Generator, but for how long? Will you be able to lead them to survival, far from the capital city of New London? Play On The Edge – the final chapter of the thrilling Frostpunk story!
Frostpunk: On The Edge awaits you with:
A gripping survival story set after events of the original game
Circumstances will force players to explore and adapt to the frozen wilderness
A brand-new map with unique structures
New methods to divide or unite your people
New mechanics to build economic and diplomatic relations
Frostpunk: On The Edge will be available Aug. 20th, 2020 on PC via Steam, GOG.com, and Humble Store. More details will arrive soon so be sure to add the expansion to your Steam Wishlist here: https://store.steampowered.com/app/1147010/Frostpunk_On_The_Edge/.
On The Edge is part of Frostpunk's Season Pass containing all expansions, which can be found here: https://store.steampowered.com/bundle/11780/Frostpunk_Season_Pass/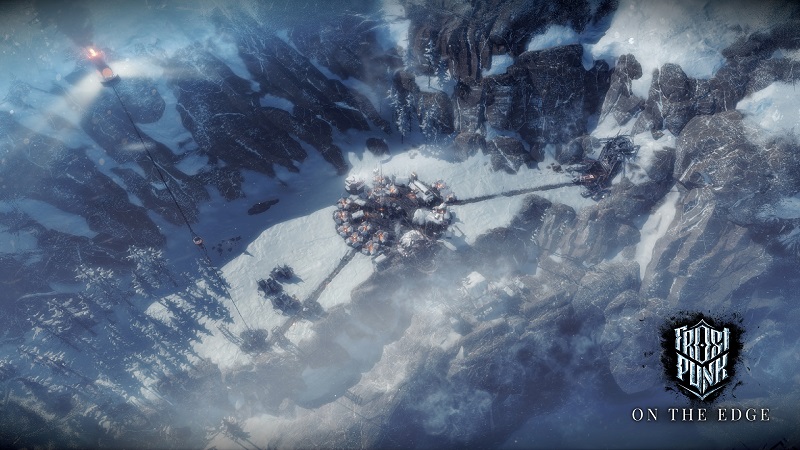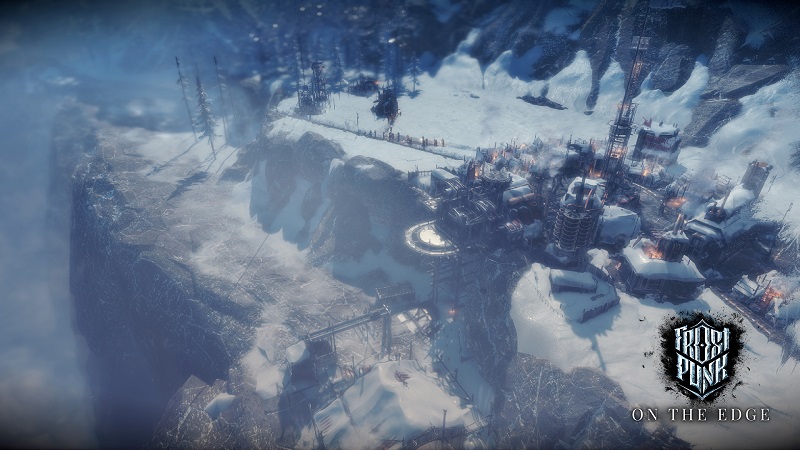 About Frostpunk
Frostpunk is the first society survival game. As the ruler of the last city on Earth, it is your duty to manage both its citizens and its infrastructure. What decisions will you make to ensure your society's survival? What will you do when pushed to breaking point? Who will you become in the process?