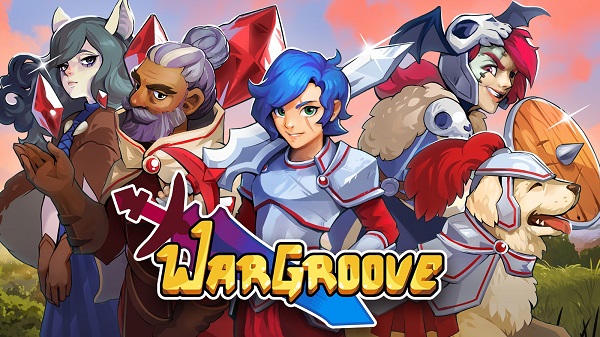 WARGROOVE will be available in a Deluxe Edition on PS4 & Nintendo Switch this fall
London, UK – August 15, 2019: Sharpen your sword and get ready to groove as Sold Out and Chucklefish are happy to announce that the turn-based strategy hit, Wargroove, will be receiving a physical release this fall in a special Deluxe Edition. On top of a physical copy of the game, the physical Deluxe Edition will include a set of exclusive stickers, a reversible case design, a map poster, strategy manual, and downloadable soundtrack (to get into the rhythm and perfect your own groove.)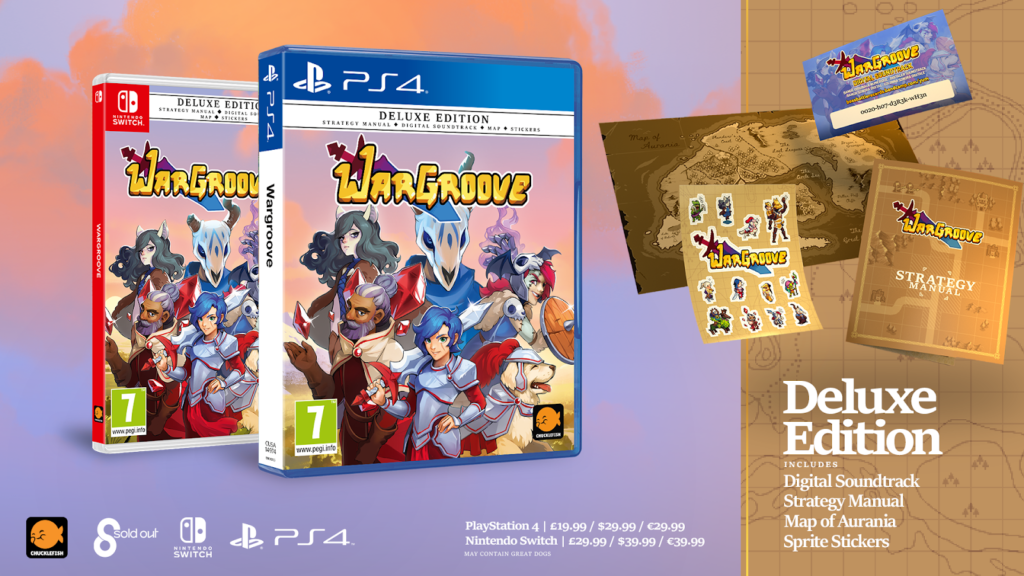 hoose your Commander and wage war on battling factions, using your 'groove' to strategically sway the fight in your favour. Design and share online your very own maps, cut-scenes and campaign stories with easy-to-use editors and in-depth customization tools.
"Wargroove is a fantastic, critically-acclaimed game which up to now has only been available as a digital download. So, we've put together a special physical version which fans have been asking for to be available later in 2019," said Sarah Hoeksma, Marketing Director at Sold Out.
GAME FEATURES:
Choose from one of 12+ Commanders from 4 warring factions
Strategically use your Commander's unique "groove" ability to sway the battle in your favor – Dance your way to victory!
Battle your way through the Campaign Mode to discover the story and motivations behind each faction
Challenge your friends to local and online multiplayer skirmish modes with complete rule customization, as well as local and online competitive and co-op play
Design and share your own complex series of battlefields online, with branching story paths using easy to master in-game map and campaign editors
Learn more about each character you encounter through a trial of boisterous bouts in Arcade mode, fighting 5 different opponents in quick succession
Outwit the enemy in Puzzle mode, using your strategic skills to complete tricky challenges in just ONE turn
Discover the history and lore of the world of Wargroove and its inhabitants in the Codex, as well as handy strategy tips and rules for use in battle
Wargroove's physical Deluxe Edition will be available on PlayStation 4 and Nintendo Switch in fall 2019.