Brno, Czech Republic.March 5, 2020. Today, CBE Software is proud to release the video for the Moravian Folk Song featured on the soundtrack for Someday You'll Return, their psychological horror game launching April 14 for Windows PC.
This Moravian folk song is performed by the multi-talented Gabriela Vermelho, who also performs some of the music in the game. Along with her beautiful singing, the video features in-game areas highlighting the Moravian region. Moravia is a historic part in the east of the Czech Republic and home to the Moravian people. The land is mountainous with beautiful sunlit forest, which can anytime change into dark urban landscapes coming straight out of Daniel's worst nightmares.. These wild, unpredictable regions are the setting for Someday You'll Return. This ancient land holds both history and secrets to be discovered by players as they try to find their missing daughter.
Someday You'll Return is a narrative-driven psychological horror game with intimate concepts of fatherhood, fears, lies, and refusal to accept one's past. You play Daniel, father of Stela, your runaway daughter. While trying to find her, you're forced by events to return to a place that you swore never to return to, the ancient Moravian forests.
While the story contains strong horror elements it's not always the most obvious monsters that are the most frightening. While your survival skills and quick wits may advance your search, malevolent forces rise up against you keeping you and Stela apart. As your search leads deep into both the woods and your mind, it reveals secrets that should have stayed buried. Where are you, Stela?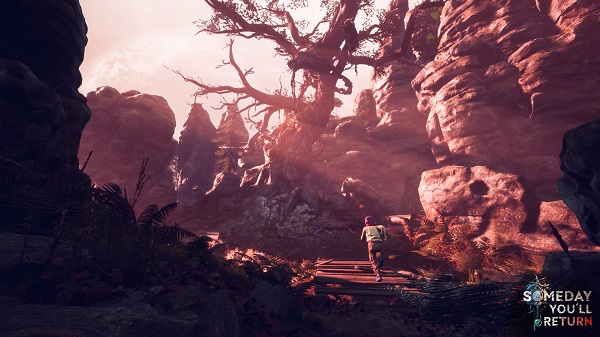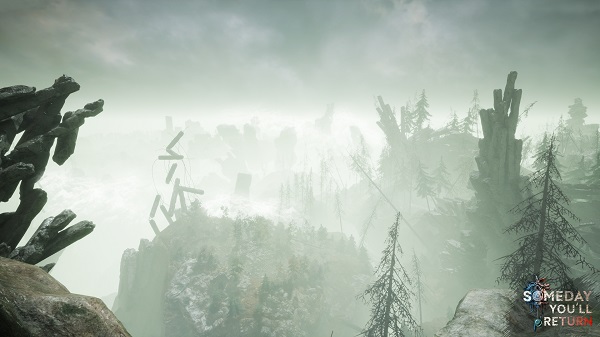 About Someday You'll Return
Someday You'll Return takes place in scenic areas of the Czech Republic, with well known landmarks to capture the atmosphere of its Bohemian nature. Using a typical Czech forest setting, which is different from Scandinavian or American forests, creates a unique mood for players. The referenced locations and mythos in the game are ancient with some of the tales in Someday You'll Return dating back to the 9th century.
In Game Mechanics:
Crafting
Herbalism
Smartphone interactions
Karmic system (your actions have consequences which can influence the story's ending)
Climbing
Tracking
Stealth