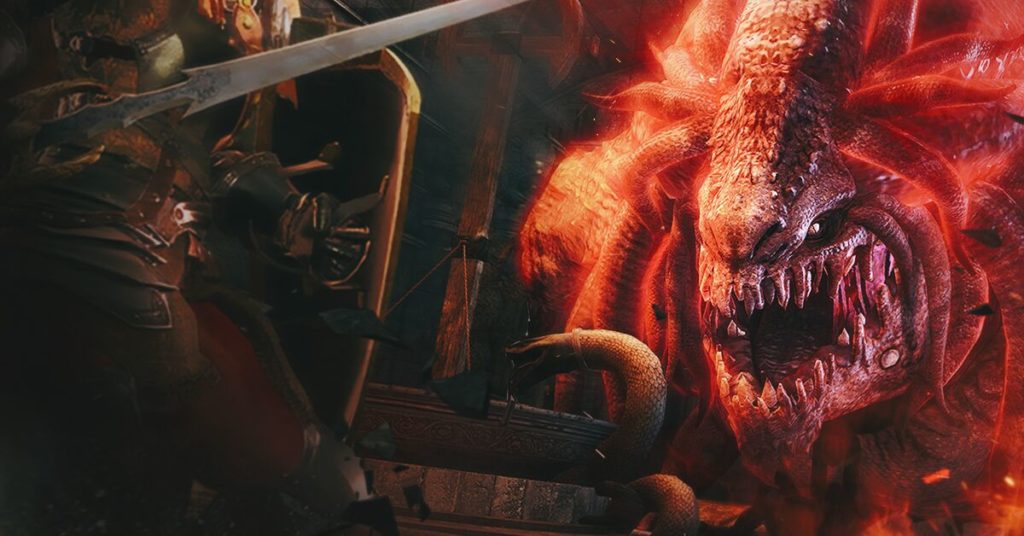 "Season of the Hunt" will bring new challenging events that rewards players with exp boosts, increased drop rates, exclusive items and much, much more
Amsterdam, The Netherlands — September 16, 2019— Today, Pearl Abyss and Kakao Games announced a new range of Black Desert Online in-game events called Season of the Hunt which will be added on September 25 after that week's regular maintenance.
This series of events will be laid out over a three week time period with each event lasting for two weeks or longer. The event will kick off with a Trina Knights First Captains Support Kit (7-days) giveaway for high level players. This kit allows players to experience its high tier weapon and accessories. Eligible players (lvl 56 and lvl 58) will be able to claim the kit between the 25th of September up until the 23th of October (before that day's maintenance).
Fever Time Boost will also commence on the 25th of September giving all Black Desert Online players upto +200% Combat EXP and +30% Skill EXP boost. This hefty boost will help players to level-up faster than ever before. Ideal for those who want to level their alts. This buff will be available starting from the 25th of September up until the 8th of October.
Special Challenges will be available throughout the first two weeks of the event period which rewards players for playing Black Desert Online for a certain time duration. Adventurer's can obtain special items such as [Event] High-Quality Draught Box, [Event] Extra Combat EXP Scroll, [Event] High-Quality Food Box, and [Event] Item Collection Increase Scrolls.
A World Boss Drop Rate Boost will also be active in the first two weeks of Season of the Hunt which will double the drop rate of coveted Boss items from Garmoth, Vell, Kzarka, Nouver, Kutum, Offin Tett, and Karnada.
By completing Marni's Stones Event players will be able to get even more rewards if they can fulfill its challenges within the Season of the Hunt time window.
On October 2nd the Special Pouch drop event will reward the game's best combatants, gatherers and fishers with event rarity and fortune pouches that can randomly yield players with coveted upgrade items.
Kratuga Ancient Ruins is a new grinding spot geared for high level players that will be added October 8th. Here adventurers can combat mysterious ancient weapon constructs that drop Elkar, a material that is needed to produce Elkar's Crystal. This new type of crystal has All Accuracy +12 and Ignore All Resistance +10% effects and can be equipped on main weapons. Players will need a Black Spirit's Claw to enter the Kratuga Ancient Ruins via Hystria Ancient Ruins and it is recommended that they have an AP of at least 250.
For detailed event information, reward descriptions, and conditions, please visit the dedicated Season of the Hunt event page on blackdesert online.com.    
About Black Desert Online
Black Desert Online is an open world action MMORPG with cutting-edge visuals and skill-based combat that redefines the genre. Black Desert Online has the most fully developed character customization system of any game that is currently on the market. This feature allows users to break free of the mundane and make unique characters that are truly representative of each and every player. Its intuitive controls, beautifully designed worlds, and extensive lore are enough to excite both new and veteran gamers of MMORPGs and RPGs. The game has been successfully launched in over 150 countries, is available in 12 languages, and has over 20 million registered users. The mobile and console versions are scheduled to launch globally in 2019.