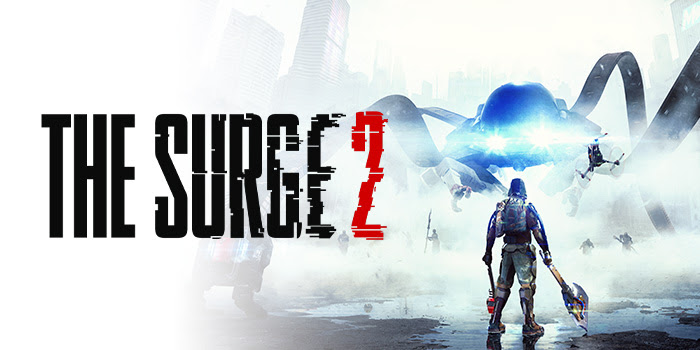 The Surge 2, Deck13's incredible follow-up to the hardcore sci-fi action-RPG The Surge published by Focus Home Interactive, will be available worldwide September 24 on PlayStation 4, Xbox One, and PC.

Players who preorder at participating retailers will receive the URBN Gear Pack DLC for free, which includes an armor set, two weapons, one drone, one module, and a bonus online message icon (check listings for local availability). The Surge 2 Limited Edition is now also available for pre-order, including an exclusive lenticular cover, an 8-page comic book, a massive double-side poster and three lithographs. The Limited Edition is available from select retailers worldwide.

The Surge 2 comes to PlayStation 4, Xbox One, and PC on September 24.
About Deck13 Interactive
With more than 15 years of experience, Frankfurt-based Deck13 Interactive is one of Germany's leading developers. Employing more than 60 and with studios located in Frankfurt and Hamburg, Deck13 Interactive has developed over 20 titles, including major releases such as The Surge and Lords of the Fallen. Currently the team is working on The Surge 2.
More information on the website: www.deck13.de
About Maximum Games
Maximum Games ranks as a top 15 global video game publisher of interactive digital entertainment spanning all genres and supporting multi-platforms. The company's mission is to provide a proven and strong hands-on approach to publishing, marketing and distribution. Established in 2009, the company is led by female entrepreneur Christina Seelye, a seasoned executive of digital consumer products and channel marketing. Under Seelye's leadership, the company has been recognized with numerous awards such as "Fastest Growing Tech Company" by American Business Awards, and has made the Inc. 5000 list of Fastest Growing Private Companies for the past two years. Maximum Games has offices in both the US and UK, and continues to expand its scope of global publishing and distribution via direct reach and strategic partnerships.
More information on the website: www.maximumgames.com
About Focus Home Interactive
Focus Home Interactive is a French publisher based in Paris, France. Known for the quality, diversity and originality of its catalog, Focus has published and distributed original titles (Vampyr, Farming Simulator, Call of Cthulhu, Insurgency: Sandstorm,…) that have become benchmark titles worldwide, available both in store and for download across the world. Focus publishes games on all major platforms, consoles and PC. The publisher's catalog will get even richer the coming months and years with eagerly awaited games such as The Surge 2, MudRunner 2, GreedFall, and many more.
More information on the website: www.focus-home.com