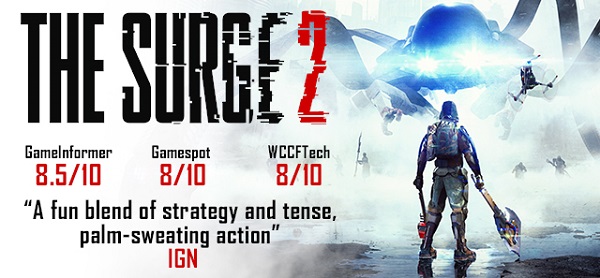 Deck13's acclaimed Action-RPG The Surge 2 today brings more content to the game and expands the collection of high-tech killing utensils with the free Future Shock Weapon Pack. This pack adds four new vicious weapons on PlayStation 4, Xbox One, and PC. Get a glimpse of them in all their deadly splendor with the two new screenshots.
This free Weapon Pack includes the deadly Golden Twin Blades, the devastating "EFH" Heavy Duty Weapon, the brutal Mangled Articulators Punching Gloves, and the versatile Golden Harvest Double Duty Weapon. Find the enemies wielding them and execute them to claim the weapons for yourself!
But that is only the beginning. Stay tuned as next week will see the full reveal of The Surge 2's Season Pass, with more weapons, more implants, more gear sets, and a brand-new storyline DLC with hours of content in a new environment to be released down the line.
The Future Shock Weapon Pack is now available on PlayStation 4, Xbox One, and PC. From new weapons to new armor sets, plenty of content is still on the way. More details to come next week as we announce the details of The Surge 2's Season Pass!
The Surge 2 is out now on PlayStation 4, Xbox One, and PC.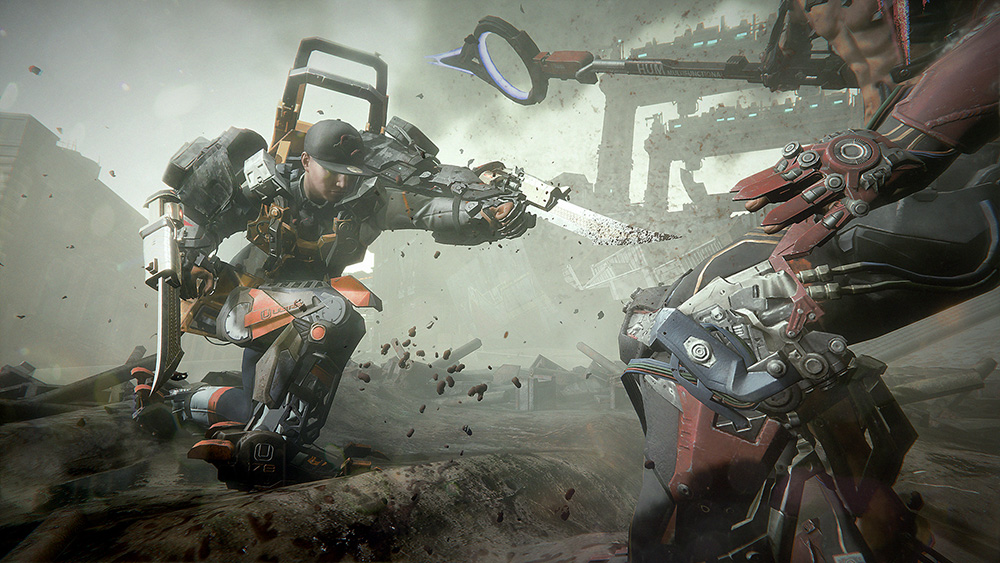 About The Surge 2
The Surge 2 keeps what fans and critics loved about the original – hardcore combat utilizing a unique, dynamic limb targeting system and deep character progression – while also expanding greatly upon the formula. The Surge 2 takes place in a brand new environment: a sprawling, devastated city with larger and more ambitious level design, made possible by Deck13's upgraded and improved engine. Combat is more brutal and tactical than ever, with even more options thanks to an expanded limb targeting system. In addition, more abilities, weapons, implants, and drones give players a vast arsenal to build their character with, in their fight against the array of diverse new enemies and bosses. 
The Surge 2 launched on September 24, 2019 on PlayStation 4, Xbox One, and PC.

 New entry in the acclaimed Action-RPG franchise.

 Hardcore, brutal, and unforgiving melee combat.

 Spectacular fights against deadly foes and colossal bosses.

 Improved loot, limb-targeting, and progression mechanics.

 Hundreds of ways to customize your character and their exo-rig.