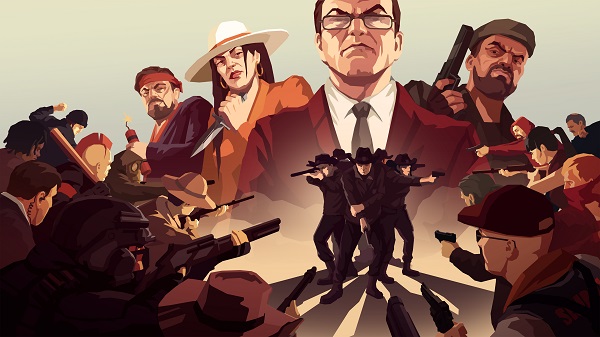 The free update is available now on PS4, Xbox One and Nintendo Switch.
Minsk, Belarus/Vienna, Austria, October 23th, 2019: THQ Nordic and Weappy Studios are happy to confirm that a new survival mode titled "Rebel Yell" has made its way to PlayStation® 4, Xbox® One and Nintendo Switch™ versions of Rebel Cops, a tactical stealth game set in This Is the Police universe. The update also contains a much-requested option – infinite saves.
About "Rebel Yell" survival mode
Take four cops with random perks and skills, and hold out for as long as you can against endless waves of scum and vermin. You'll start out with trusty knives, and everything else you'll have to scavenge from the battlefield. But that's not gonna stop you, right?
"Rebel Yell" is available now as a free update on PS4, Xbox One, Nintendo Switch, and PC.
About Rebel Cops
Rebel Cops is a turn-based tactics stealth game set in the This Is the Police universe. In Rebel Cops, you control a squad of ex-police officers united by a desire to take down their town's new criminal overlord. The spin-off will focus on turn-based stealth gameplay, with unforgiving combat and vast levels to explore. Rebel Cops is out now on PC, Xbox® One, PlayStation® 4 and Nintendo Switch™.