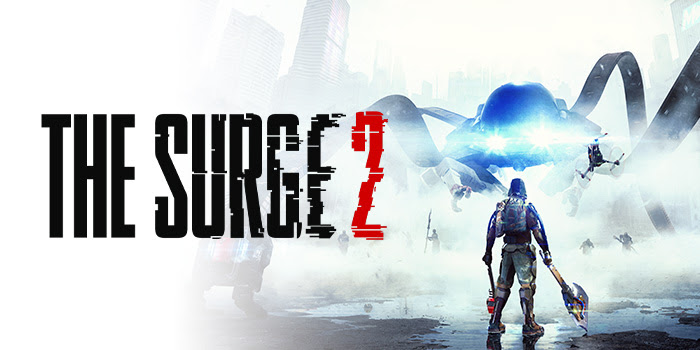 The Surge 2 is almost upon us, so get ready to pick apart all who stand in your way with brutal elegance on PlayStation 4, Xbox One and PC when it releases September 24. Deck13 and Focus Home Interactive are pleased to announce that Action-RPG The Surge 2 will support 4K gameplay on the PlayStation 4 Pro and Xbox One X. Witness the beautifully grotesque fusion of man and machine in detailed splendor!
The City of Jericho crumbles from within, as its various districts are populated by addicts, gangs, and hostile nanomonstrosities. With weapon in hand and drone in tow, explore the dystopian megacity either in upscaled 4K at 30fps, or fluid 60FPS at 1080p on both PlayStation 4 Pro and Xbox One X.
The combat is intense. With 80 weapons to choose from, a directional parry system, dodge mechanics, drones, and a huge range of brutal execution moves, you can approach combat in the way that suits your playstyle. Charge in and pound your enemies into submission with punching gloves or sting like a bee using the spear.
Pre-orders are now available on PlayStation 4, Xbox One, and PC, and come with the URBN Gear Pack, which includes a new armor set, two new weapons, and other cosmetics and equipment. Break the bonds of humanity and upgrade to survive on September 24.
About The Surge 2
After the success of The Surge, the hardcore Action RPG released in May 2017 on PlayStation 4, Xbox One and PC, Focus Home Interactive and Deck 13 are happy to announce the renewal of their partnership and the development of The Surge 2, with a release date planned for September 24, 2019 on PlayStation 4, Xbox One and PC. 
The Surge 2 keeps what fans and critics loved about the original – hardcore combat utilizing a unique, dynamic limb targeting system and deep character progression – while also expanding greatly upon the formula. The Surge 2 takes place in a brand new environment: a sprawling, devastated city with larger and more ambitious level design, made possible by Deck13's upgraded and improved engine. Combat is more brutal and tactical than ever, with even more options thanks to an expanded limb targeting system. In addition, more abilities, weapons, implants, and drones give players a vast arsenal to build their character with, in their fight against the array of diverse new enemies and bosses. 
The Surge 2 will release on September 24, 2019 on PlayStation 4, Xbox One and PC.

 New entry in the acclaimed Action-RPG franchise.

 Hardcore, brutal, and unforgiving melee combat.

 Spectacular fights against deadly foes and colossal bosses.

 Improved loot, limb-targeting, and progression mechanics.

 Hundreds of ways to customize your character and their exo-rig.