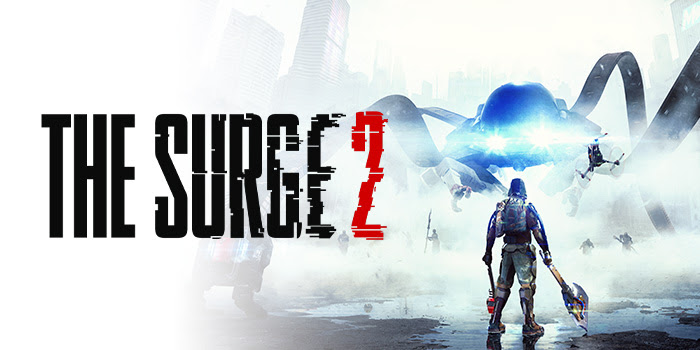 The Surge 2 brings hardcore action-RPG combat to PlayStation 4, Xbox One, and PC on September 24 – less than a month to go! Depth, challenge, and choice of playstyle define the combat in The Surge 2, highlighted by Deck13 and Focus Home Interactive in today's Combat Trailer. Start your path to mastering The Surge 2 by honing your skills in the original The Surge, available for free on Steam until August 29. The game and its DLCs can be purchased at up to 75% off until August 30.
In The Surge 2, you are thrust into Jericho City, a dystopian sci-fi megacity under quarantine, where several factions vie for dominance over the various districts. In this urban jungle, you will be hunted by everything from religious cultists to nanomonstrosities, so you must embrace the oldest law known to humankind – evolve to survive. When faced with an enemy, target specific parts of their body and slice off tech you need to upgrade your exo-rig.
The combat is intense. With 80 weapons to choose from, a directional parry system, dodge mechanics, drones, and a huge range of brutal execution moves, you can approach combat in the way that suits your playstyle. Charge in and pound your enemies into submission with punching gloves or sting like a bee using the spear.
Pre-orders are now available on PlayStation 4, Xbox One, and PC, and come with the URBN Gear Pack, which includes a new armor set, two new weapons, and other cosmetics and equipment. The Surge 2 releases September 24. The original The Surge is free to try until August 29 on Steam and can be purchased at up to 75% off until August 30.
About The Surge 2
After the success of The Surge, the hardcore Action RPG released in May 2017 on PlayStation 4, Xbox One and PC, Focus Home Interactive and Deck 13 are happy to announce the renewal of their partnership and the development of The Surge 2, with a release date planned for September 24, 2019 on PlayStation 4, Xbox One and PC. 
The Surge 2 keeps what fans and critics loved about the original – hardcore combat utilizing a unique, dynamic limb targeting system and deep character progression – while also expanding greatly upon the formula. The Surge 2 takes place in a brand new environment: a sprawling, devastated city with larger and more ambitious level design, made possible by Deck13's upgraded and improved engine. Combat is more brutal and tactical than ever, with even more options thanks to an expanded limb targeting system. In addition, more abilities, weapons, implants, and drones give players a vast arsenal to build their character with, in their fight against the array of diverse new enemies and bosses. 
The Surge 2 will release on September 24, 2019 on PlayStation 4, Xbox One and PC.

 New entry in the acclaimed Action-RPG franchise.

 Hardcore, brutal, and unforgiving melee combat.

 Spectacular fights against deadly foes and colossal bosses.

 Improved loot, limb-targeting, and progression mechanics.

 Hundreds of ways to customize your character and their exo-rig.