Inspired by ancient China's incendiary relationship with flaming arrows and winged rockets, Firefly adds new siege weapons to its upcoming castle sim
London, UK – April 30, 2020 — Firefly Studios, creators of the upcoming 'castle sim' RTS Stronghold: Warlords, is asking series fans to submit their own screams, grunts, shrieks, hollers and groans to be featured in the final game. Unable to source actors and record audio in person, Firefly is hoping their players will be willing to warm up their vocal chords and scream into a microphone in hopes of hearing themselves perish in-game: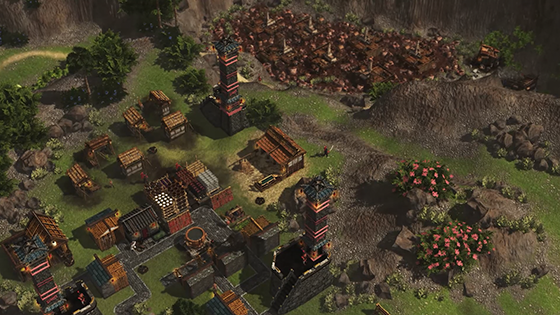 About Stronghold: Warlords
The latest 'castle sim' RTS from Firefly Studios, Stronghold: Warlords allows you to recruit, upgrade and command AI warlords across the battlefield. Each warlord under your command boosts your strategic prowess with their own unique perks, characteristics and upgradeable abilities. Use them to boost your industry, fortify defences or team up for a pincer attack! Each campaign mission, skirmish game and multiplayer battle means a fresh set of warlords to command and new strategic depth. Stronghold: Warlords is Firefly's first game to recreate the castle economies of the Far East, allowing you to command Mongol hordes, imperial warriors and samurai clansmen as you lay siege to Japanese castles and fortified Chinese cities. Besiege historical warlords using new gunpowder-fuelled siege weapons and a completely new way to play Stronghold. For the latest news on Stronghold: Warlords visit www.strongholdwarlords.com.