Outlanders were crucial to making the Switch version to best it can be via the Founder's Pack release this summer.
September 23rd, 2020 – Bohemia Interactive is proud to announce that the hugely popular looter shooter Vigor has just been released as a free-to-play title on Nintendo Switch. This comes after a successful Founder's Pack period, where dedicated Outlanders provided feedback and helped to optimize the Switch version. Also, total Vigor players have surpassed 5 million!
"On behalf of the Vigor team at Bohemia Interactive, I want to thank all of the incredible Outlanders for their support during the Nintendo Switch Founder's Pack testing phase and beyond," Says Bohemia Interactive Head of Marketing Petr Poláček. "This journey would not be possible without you all!"
Any Outlanders who wish to support the Vigor development team can do so in other ways now that the Founder's Pack period has ended. Outlanders can spice up each encounter with various social boosters which affect the amount of loot or the rarity of the airdrop for everyone. Those wishing to join the Renegades introduced in Season 5 should take a look at the Vigor Battle Pass, which provides new weapons, cosmetics, crowns, titles, and more.
Watch the release trailer, tell your friends, grab your Nintendo Switch, and prepare to…
Outlive the apocalypse!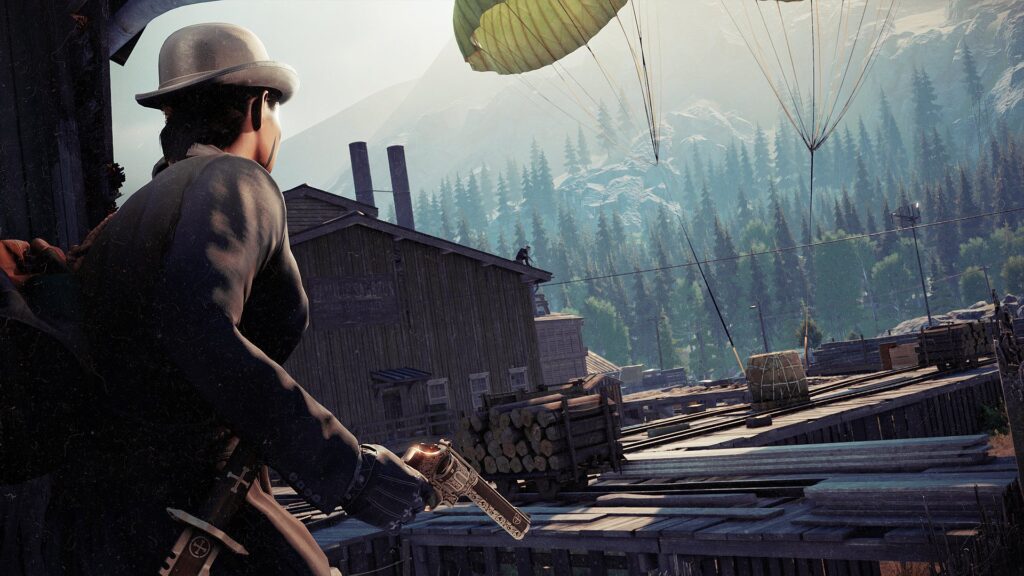 What is Vigor?
Outlive the apocalypse! Vigor is a looter shooter in post-war Norway.
Key Features
Shoot and loot in tense encounters
Build your shelter and vital equipment
Challenge others in various game modes
Play on your own or fight together
Over 5 000 000 players have jumped into the picture-postcard (but deadly) Outlands so far.