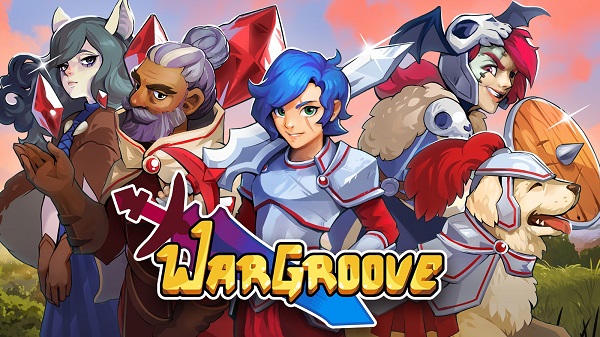 Wargroove, a lovingly-crafted, deceptively-deep, turn-based tactical adventure game inspired by the genre made popular in the last two decades by games like Advance Wars, is now available on the PlayStation 4 console
July 23rd, London, UK – Polish your saddles, mount-up, and join the fray as Wargroove is now out on the PlayStation 4! Join the brave Cherrystone Kingdom (including adorable doggo leader — sure no one understands his commands but he's just SO CUTE), the thoughtful Heavensong Empire, the dark Felheim Legion, and nature-inspired Floran Tribes as they go head-to-head in single or multiplayer battle. Wargroove is available on the North American or European PlayStation Store.
With many updates planned for the future including unannounced content updates, new features for competitive players, even more advanced features for the map, campaign and cutscene editor tools, a Korean language version, and PC Mod support, Wargroove is aging like a fine wine and only getting better with time!
Take to the battlefield with Wargroove, a solo or multiplayer turn-based strategy game for up to 4 players! Choose your Commander and wage war on battling factions, using your 'groove' to strategically sway the fight in your favor! Design and share online your very own maps, cut-scenes, and campaign stories with easy-to-use editors and in-depth customization tools for the modding community!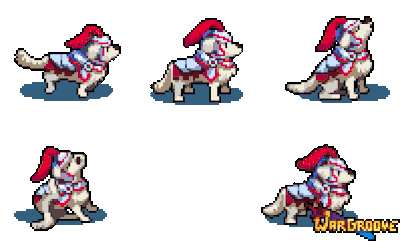 Features
Choose from one of 12+ Commanders from 4 warring factions
Strategically use your Commander's unique "groove" ability to sway the battle in your favor – Dance your way to victory!
Battle your way through the Campaign Mode to discover the story and motivations behind each faction
Challenge your friends to local and online multiplayer skirmish modes with complete rule customization, as well as local and online competitive and co-op play
Design and share your own complex series of battlefields online, with branching story paths using easy to master in-game map and campaign editors
Learn more about each character you encounter through a trial of boisterous bouts in Arcade mode, fighting 5 different opponents in quick succession
Outwit the enemy in Puzzle mode, using your strategic skills to complete tricky challenges in just ONE turn
Discover the history and lore of the world of Wargroove and its inhabitants in the Codex, as well as handy strategy tips and rules for use in battle