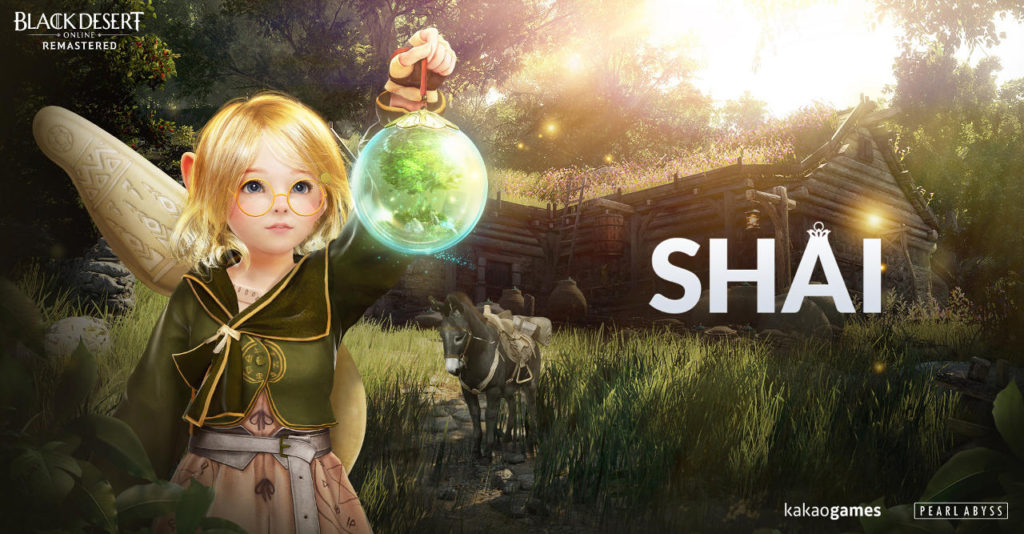 Starting today, players can pre-create their Shai! Players can earn a free game pass by reaching level 50
Amsterdam, The Netherlands—19th of June—Pearl Abyss and Kakao Games have announced the release date for Shai, Black Desert Online's 18th class. Shai is a unique addition to the popular MMORPG, as it is the first character that focuses on support abilities and life skills. Players can already pre-create their Shai to prepare for her official launch on June 26.
To celebrate Shai's launch, trial account holders (both old and new) can earn a free copy of Black Desert Online by reaching level 50 and by logging into the game at least seven days during the event period that starts today and ends on the 3rd of July. Furthermore, players that pre-create their Shai this week will receive great rewards. Each player that has pre-created Shai will be awarded with exclusive accessory and in-game title, as well as several convenient items that will help players to embark on their adventure.
About Shai
Shai uses Florang, a giant boomerang, as her main weapon used for combat. An alchemical sub-weapon, Vitclari, is used to protect herself and allies. Due to her small size, she is fast and nimble when evading and attacking enemies. Specializing in life skills, Shai starts off with Professional levels in Alchemy and Gathering. Her major skills are: