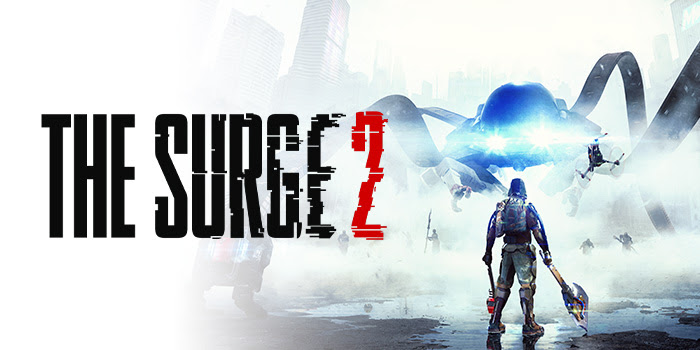 In The Surge 2 on September 24, life on earth as we know it is coming to an end. Deck13's latest hardcore action-RPG entry begins after the deFrag nanovirus strikes following the launch of a Utopia rocket. In Jericho City, one lone warrior – you – must fight through hell, high water, and amnesia to discover the truth about the virus, the city, and much more.
Here, we meet our hero, and many of the inhabitants of Jericho City. Nano-cultists run rampant through the streets, harvesting everything they can from the environment for their mysterious ends. The government forces of A.I.D attempt to maintain a stranglehold on the city with violent means. All the while, Athena, a girl with whom you have a special connection, leads you through the streets to a destination unknown.
This mystery accompanies gameplay that refines and enhances the Surge formula, bringing new weapons, new gadgets, enhanced ranged combat, additional implants, and much more. Dismemberment and limb-targeting still form the backbone of how you fight, loot, and choose your loadout, but with more options than ever before.
Pre-orders are now available on PlayStation 4, Xbox One, and PC, and come with the URBN Gear Pack, which includes a new armor set, two new weapons, and other cosmetics and equipment. The Surge 2 releases September 24.
About The Surge 2
After the success of The Surge, the hardcore Action RPG released in May 2017 on PlayStation 4, Xbox One and PC, Focus Home Interactive and Deck 13 are happy to announce the renewal of their partnership and the development of The Surge 2, with a release date planned for September 24, 2019 on PlayStation 4, Xbox One and PC. 
The Surge 2 keeps what fans and critics loved about the original – hardcore combat utilizing a unique, dynamic limb targeting system and deep character progression – while also expanding greatly upon the formula. The Surge 2 takes place in a brand new environment: a sprawling, devastated city with larger and more ambitious level design, made possible by Deck13's upgraded and improved engine. Combat is more brutal and tactical than ever, with even more options thanks to an expanded limb targeting system. In addition, more abilities, weapons, implants, and drones give players a vast arsenal to build their character with, in their fight against the array of diverse new enemies and bosses. 
The Surge 2 will release on September 24, 2019 on PlayStation 4, Xbox One and PC.

 New entry in the acclaimed Action-RPG franchise.

 Hardcore, brutal, and unforgiving melee combat.

 Spectacular fights against deadly foes and colossal bosses.

 Improved loot, limb-targeting, and progression mechanics.

 Hundreds of ways to customize your character and their exo-rig.