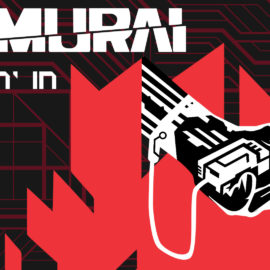 CD PROJEKT RED announces the studio has teamed up with Refused to bring Cyberpunk's iconic chrome rock music band SAMURAI to life in Cyberpunk 2077! Cooperation with the acclaimed Swedish punk rock formation involves writing, recording, and producing an EP featuring the greatest hits of SAMURAI, with creative direction provided...
Read more
Console versions to follow at a later date Tuesday, July 2, 2019 — Independent video game publisher Gaming Company and developer Pixelated Milk are proud to announce that WARSAW, a tactical WWII RPG set during the titular Warsaw Uprising in 1944, will launch on September 4th, 2019 for PC via Steam. WARSAW...
Read more
The arcade-inspired "Dance with Death" comes to Nintendo Switch on July 12 Tuesday July 2, 2019 — Developer Cybernate and indie label Fellow Traveller today announced Super Mutant Alien Assault will release for Nintendo Switch on July 12 for $9.99 USD. Taking inspiration from arcade classics and the seminal Super Crate Box by Vlambeer,...
Read more