Get Ready to Kick In Some Doors! Bucharest, October 16, 2019 – KillHouse Games are pleased to announce that Door Kickers: Action Squad, the crazy action side-scroller that pits Law Enforcement against bad guys and unspoken horrors, will finally launch on Xbox One and PlayStation 4 October 24th, and Nintendo Switch October...
Read more
The Surge 2, the brutal Action-RPG set in the chaotic city of Jericho, released last month to a wide critical acclaim on PlayStation 4, Xbox One and PC and to celebrate, Deck 13 and Focus Home Interactive are happy to present today's limb-lopping, visceral Accolades Trailer, recapping the positive reception...
Read more
Monster Bash and Creature from the Black Lagoon are here in time for Halloween! San Francisco, CA – October 16,2019 – Zen Studios today announced that its ever-growing library of digitized classic Williams and Bally pinball tables will soon expand by two – just in time for Halloween – with the Williams™...
Read more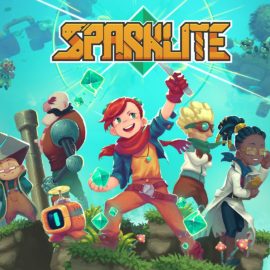 Learn the secrets of Geodia ahead of Sparklite's November release Manchester, UK, Oct 16th, 2019 — Sparklite's world of Geodia can be a precarious and wondrous place. Merge Games invite you to discover even more of Geodia's secrets with Margo & Pogo, Geodia's (self-proclaimed) fearless explorers who have been everywhere and met...
Read more